The Global Recruiter UK Awards are unique in the industry. Judged by a team of experts drawn from the industry itself, the awards are free to enter, creating a level playing field for recruiters and recruitment companies alike. These awards identify the best of the best from the current UK recruitment industry according to clear criteria. Each category sets out to recognise and reward the very best practice in the industry – from best recruitment company to best consultant, from best innovation to best service, from best marketing campaign to best job board and more.
For the third year running, Qdos Accounting was proud to show its support for the recruitment industry, recognising the great leaps in innovation made by recruitment agencies over the past year. From boosting their candidate's profiles, to creating more advanced platforms for their clients to navigate, UK recruiters are leading the way in innovation and initiative in order to make their service the best, and easiest to use on the market.
As a result of this, Qdos Accounting was proud to sponsor the award for 'Best Innovation', presented by our Commercial Director Seb Maley to a worthy winner. Among a number of great runners up, Temp Buddy shone with their fresh approach to the recruitment industry, their cutting edge platform and great reputation making their accolade of 'Best Innovation 2015' well earned.
"I am always so impressed with the achievements of recruiters year after year, and its great that their efforts and hard work can be recognised in such a rewarding way. The recruitment industry is at the heart of contracting, and we value the good work that agencies continue to do in such a massive and exciting industry."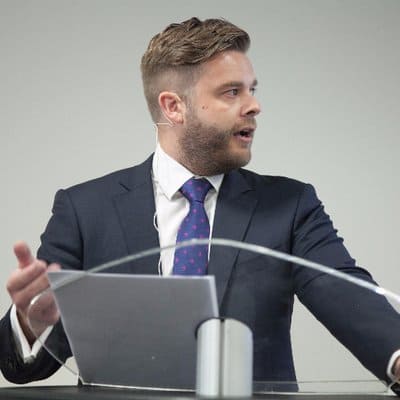 Present at the event was Seb Maley, Commercial Director of Qdos Accounting, our New Business Manager Troy Stevens, our Sales Manager from Qdos Contractor, Hannah Evans, and Assistant Sales Manager Stephanie Connor. Commenting on the event, Hannah praised its effect on the industry, and highlighted how important it is to recognise real talent within such a growing marketplace.
"It was a really good night with a fantastic atmosphere, and a really good way to network with recruiters at the heart of such an exciting industry. I think that its so important to celebrate recruitment agencies that excel in this business, and I was very proud to be a part of something so important to so many people."
Held at the glamourous Cafe du Paris in London's Leicester Square, the event was a fantastic opportunity to rub shoulders with some of the recruitment industry's finest, and with ongoing entertainment provided throughout the night, there was never a dull moment.
We wish recruiters all the best this year, and look forward to celebrating their efforts in 2016.