Self Employed
Accountant

Get experienced, industry leading online accounting services for your self-employed business from QAccounting. Get a quote from us today and enjoy award winning accounting services.
Quote
Get a quick quote from our simple quote engine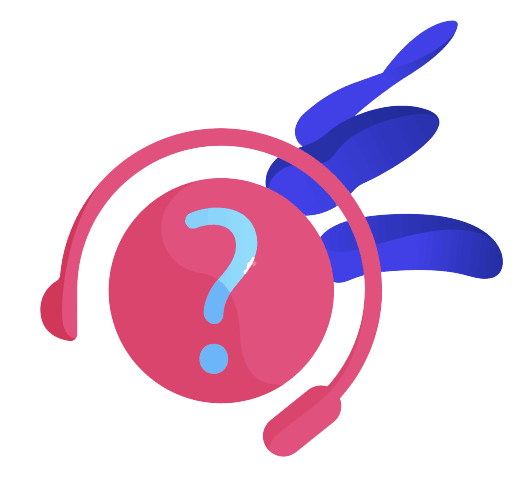 Discuss
Get a quick quote from our simple quote engine
Sign Up
Fill out our short online sign-up form to join us
Relax
Enjoy hassle-free accounting from industry experts
Accounting Services for Self Employed Businesses
We offer hassle free accounting for almost any self-employed professional and provide dedicated accounting support to remove any worries you have running your business. We can make your HMRC worries, or bookkeeping woes disappear with a low-cost monthly service, designed specifically with the self-employed workforce in mind.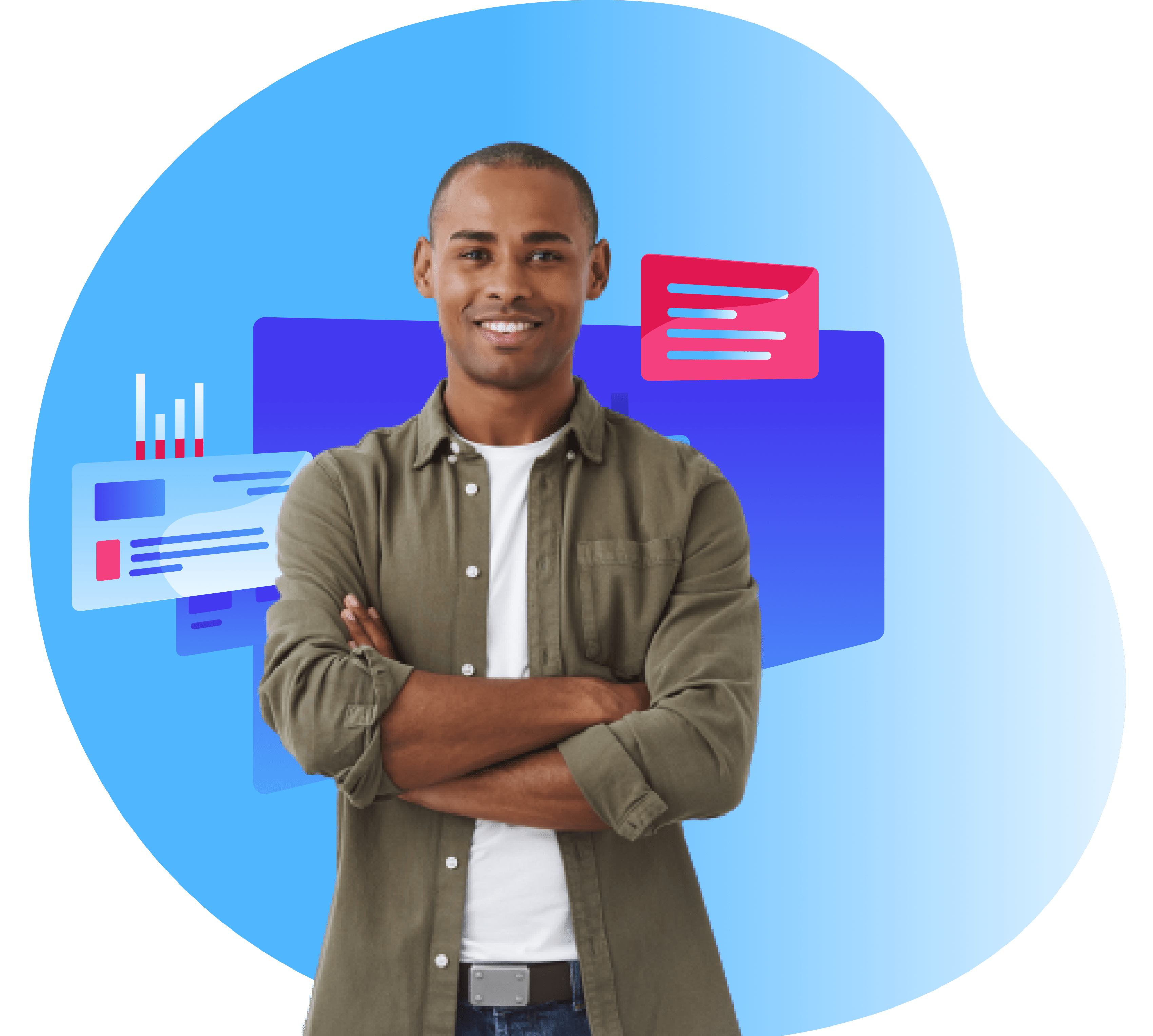 Experience & Expertise
We have decades of history behind us and have been rated 5 stars by hundreds of happy clients. Come and see what all the fuss is about and get a quick quote today!
Why Choose QAccounting for your Self-Employed Business?
We are very proud of our accounting services for Self-Employed businesses and support many professionals up and down the country in managing their accounts and keeping on top of their taxes. Take a look at the many services and benefits we have on offer and see why so many people place their self-employed accounting services with QAccounting.
Bookkeeping
The process of logging your business' income and expenses can be a very tiresome task for even the most conscientious of self-employed professionals. It is because of this that QAccounting offers bookkeeping services to meet the needs of anyone operating on a self-employed basis. You don't have to spend important time worrying about your bookkeeping when an accountant like us can do that for you. We offer complete bookkeeping provided by our in-house accountants, or state of the art bookkeeping technology via our partners Xero. We aim to save you time and effort with your bookkeeping, as well as ensuring your compliance and tax efficiency.
Invoicing
When it comes to creating invoices to send to clients, chasing invoices, and logging your invoices, many self-employed business owners have a headache even thinking about getting it all sorted. We at QAccounting want to help ease your invoicing woes, and offer automated invoicing for our customers, enabling you to concentrate on your business, your personal life, and what you do best. Worrying about the invoicing process should not be a concern, let QAccounting take this hassle away from you.
Year End Accounts
Warning, getting your yearend accounts right and making sure they're filed on time is vital in operating a successful business! For any self-employed professionals operating via a limited company, your annual accounts submission to HMRC and Companies House are arguably the most important filing you will perform throughout the financial year. As experienced and trained accountants, we can perform this important duty on your behalf, ensuring that your figures are correct, your tax liabilities are met, and filing occurs on time. We perform the annual accounts for you, with your approval, to make sure your business is being accounted for correctly.
Self-Assessment
Need help with your self-assessment? Look no further than QAccounting. We provide self-assessment services to thousands of self-employed people throughout the UK and work hard with customers to ensure that almost all are filed on time and in the correct format. Don't let your self-assessment filing or calculations cause you stress, let trained accountants here at QAccounting take that burden away from you. Get tax tranquillity by trusting QAccounting to perform your personal tax return for you. Did we mention that it's cheap? Get a quick quote today and see how easy it is to get your self-assessment sorted.
VAT
The process of performing your VAT calculations as well as properly documenting your VAT status can be an almost impossible task for anyone without the right knowledge and training. Value Added Tax is something that can greatly affect self-employed professionals, especially high earners, and those of a high net worth. Everything from ensuring that you are on the right scheme to making submissions correctly throughout the year can be an arduous process if you don't have the experience of specialist knowledge. At QAccounting we have VAT specialists that will support your business and will make the process of VAT as simple and seamless as possible. We help with everything from VAT registration to calculating payments and work hard to make VAT easy for our clients.
Payroll
Payroll may seem like a redundant issue to any one-man band business, but it is still a requirement to ensure that payroll is carried out correctly, and all national insurance and pension contribution requirements are met, and payslips are delivered on time and in the correct format. We offer an in-house payroll service that takes this burden away from you and gives you peace of mind that all contributions are made accurately on your behalf. Also, if you have any employees then this service is paramount in ensuring your business is operating smoothly, correctly, and compliantly.
Salary Planning
It doesn't matter if you are operating as a sole trader or via a limited company, knowing how much to pay yourself on a weekly/monthly basis and how much you should be putting aside for the taxman is very important. At QAccounting, your dedicated works with you to ensure that you are utilising your income correctly and are making the most of your take home pay. Planning your salary or arranging dividends is a strategy that QAccounting can make very easy for you, and we will aim to ensure that you operate cost effectively and tax efficiently throughout your time as a QAccounting customer.
Business Banking
Having a business bank account for your business-related transactions is only a legal requirement when you set up a limited company, but from an accounting perspective having a business bank account is vital in ensuring you are making the most of expenses and managing your bookkeeping correctly. Choosing a business bank account can be a bit of a nightmare however, but that's where QAccounting can help you yet again. We partner with strategically chosen business banking partners, offering our customers preferential rates and account opening times to make the process of choosing a business bank account crystal clear.
Should I Be a Ltd Company or a Sole Trader?
If you are starting out as a self-employed professional, you may be wondering whether you should be a sole trader or set up as a limited company. The decision completely depends on your personal circumstances, your preference in how you work, and most importantly the financial benefit of either way of working. If you are still unsure, we have a simple to complete quote form that you can fill out and request a call back. By having one of our in-house professionals contact you directly you can talk through your circumstances and preferences, and we will help you make the right decision for you and your business.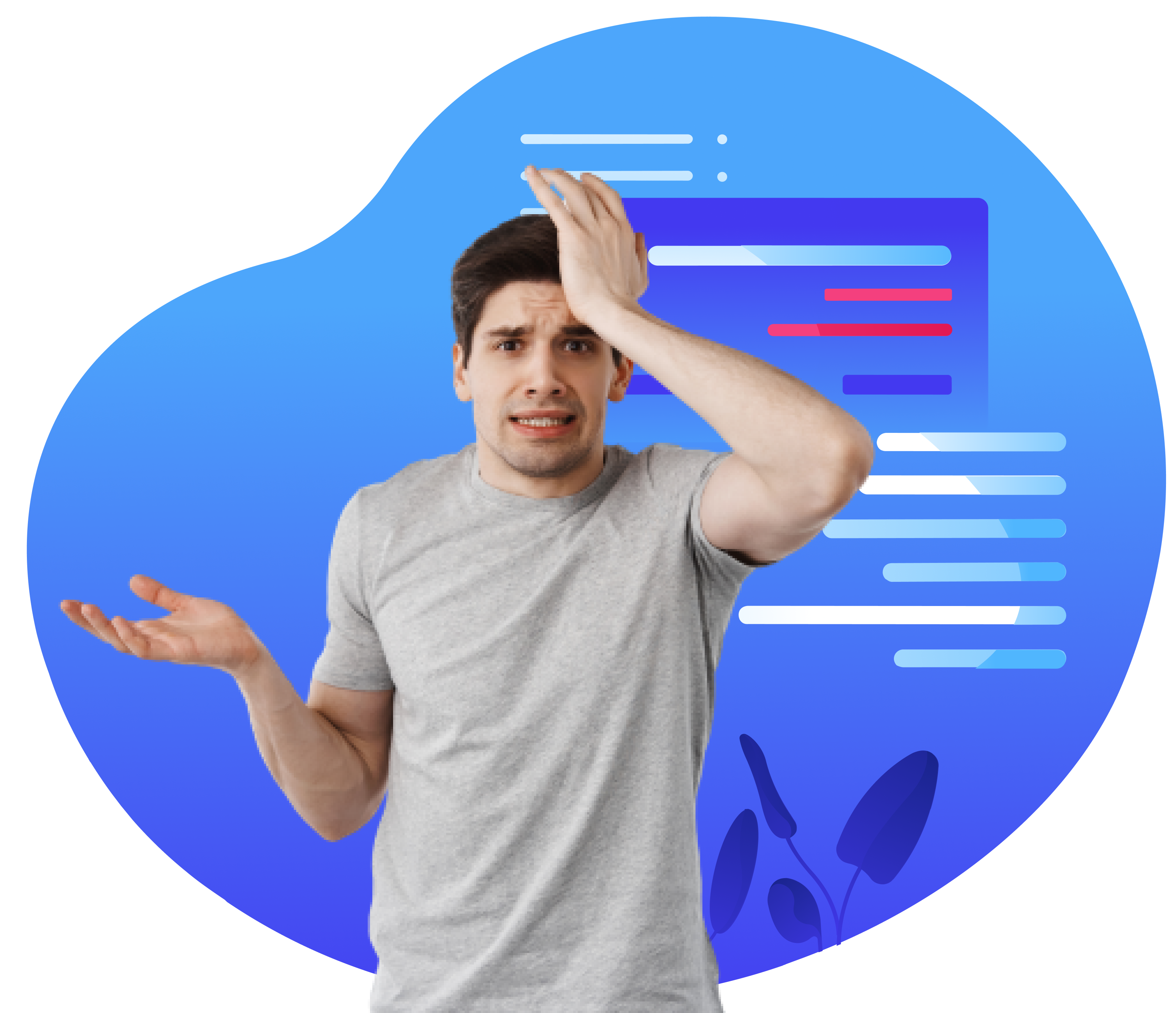 Businesses We Support
QAccounting and our staff have been supporting self-employed professionals navigate their careers for over two decades. We have filed thousands of tax returns and have spoken to numerous business owners across the entire UK large and small. Look at just some of the types of businesses we support and see why QAccounting would be a perfect fit for you and your business.
Sole Traders
We support a vast number of sole trader businesses with their ongoing accounting as well as their monthly bookkeeping and tax obligations. We also offer stand alone services such as self-assessment filing and offer a range of solutions for anyone operating as a sole trader in the UK. Our expertise and knowledge of sole trader businesses makes us an effective service provider to have onboard for your business.
Ltd Companies
We have taken care of the accounts for limited company clients for many years. We provide a complete service from set-up to year-end accounts completion and have earned a reputation in the industry as a top limited company accounting provider. Business large and small can benefit from our services here at QAccounting, and we work hard to uphold our fantastic reputation amongst limited company clients.
Freelancers
Freelancers make up a very important part of the self-employed workforce in the UK, and we are proud to offer our services to so many freelancers. We offer a vast array of accounting solutions to freelancers up and down the country and have many happy freelancer clients on our books.
Contractors
Contractors are very much our bread and butter here at QAccounting. We offer specialist contractor accounting services to anyone operating via a Limited Company, with an unparalleled history in the contractor market. From updates and information on the IR35 legislation to full company accounting, look no further than QAccounting for your contractor accounting requirements.
Start Ups
If you are just starting out in the world of business and require an accountant to assist in your set up and tax registration, then we would be happy to help. If you simply require guidance and would like to speak with a dedicated accountant, then QAccounting would also be very happy to assist in your start up business. We provide accounting, tax, and bookkeeping support to numerous exciting start-ups in the UK, and pride ourselves on our easy to understand, helpful approach.
Small Businesses
Small business owners have a lot of responsibility running their companies, from the all-important bottom line to ensuring employees are paid on time, running a successful business comes with a lot of hard work. As a result of this we feel that small business owners should not have to worry about their accounts, their bookkeeping, and their company tax, and that's why we offer fantastic rates for UK small businesses of almost any kind.
Wealth Management
Wealth management becomes a very important thing to consider for anyone operating via a self-employed basis. QAccounting does not provide wealth management services directly, but partner with specialists that deal with self-employed professionals who can provide advice on your company and personal finances, as well as setting up or consolidating your pension. Investing in a business pension can be an effective way of lowering your corporation tax bracket whilst still benefitting from your finances. At QAccounting we make it very easy for customers to benefit from specialist wealth management services whilst making positive financial choices for their business keeping their accounting in mind.
How Our Self-Employed Accounting Services Work
We offer accounting solutions tailored specifically for self-employed professionals. Don't think you need bookkeeping services? Then don't pay for it! Want to handle your self-assessment yourself? We'll leave that out of our service. And if you require a full, complete package, then we have the solution for you. Our flexible monthly packages make us unique on the market and means you only pay for what you need.
Starting Out
If you're starting out, then we offer full set up of your business and full tax registration for all your relevant taxes. We work with business banking and insurance partners to ensure that you have everything you need to get set up and our specialist self-employed accountants will very much hold your hand specially to begin with to ensure that you are fully aware and comfortable starting out as self-employed.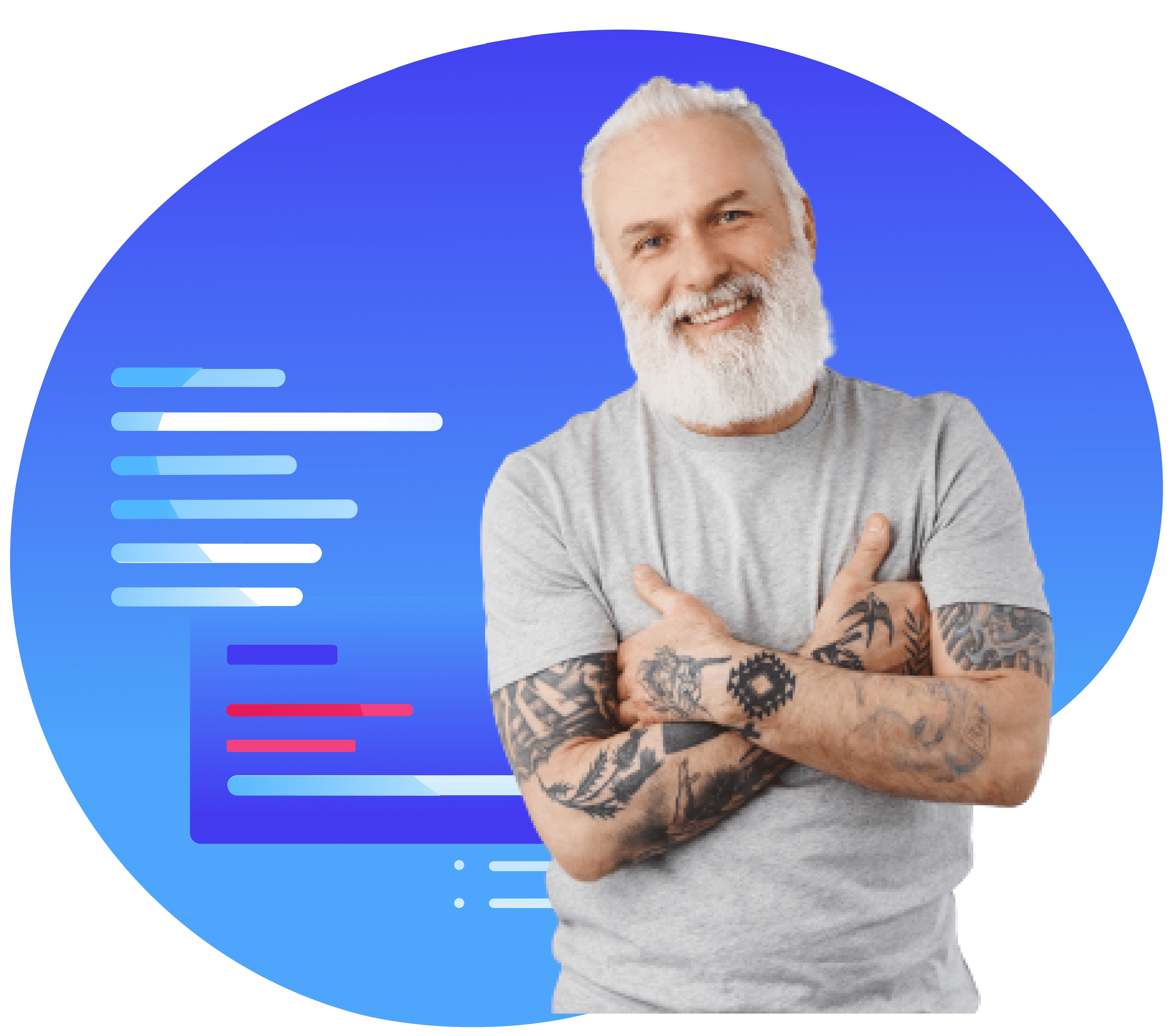 Switching
We have many customers switch to us at various points in their financial year. If you're switching to us from self-managing your accounts then we would be happy to pick these up from you, and if you are switching to us from a previous accountant then we can also easily take care of your accounting and get you switched over. Switching can seem like a daunting process to some self-employed professionals, but we make the process simple and seamless.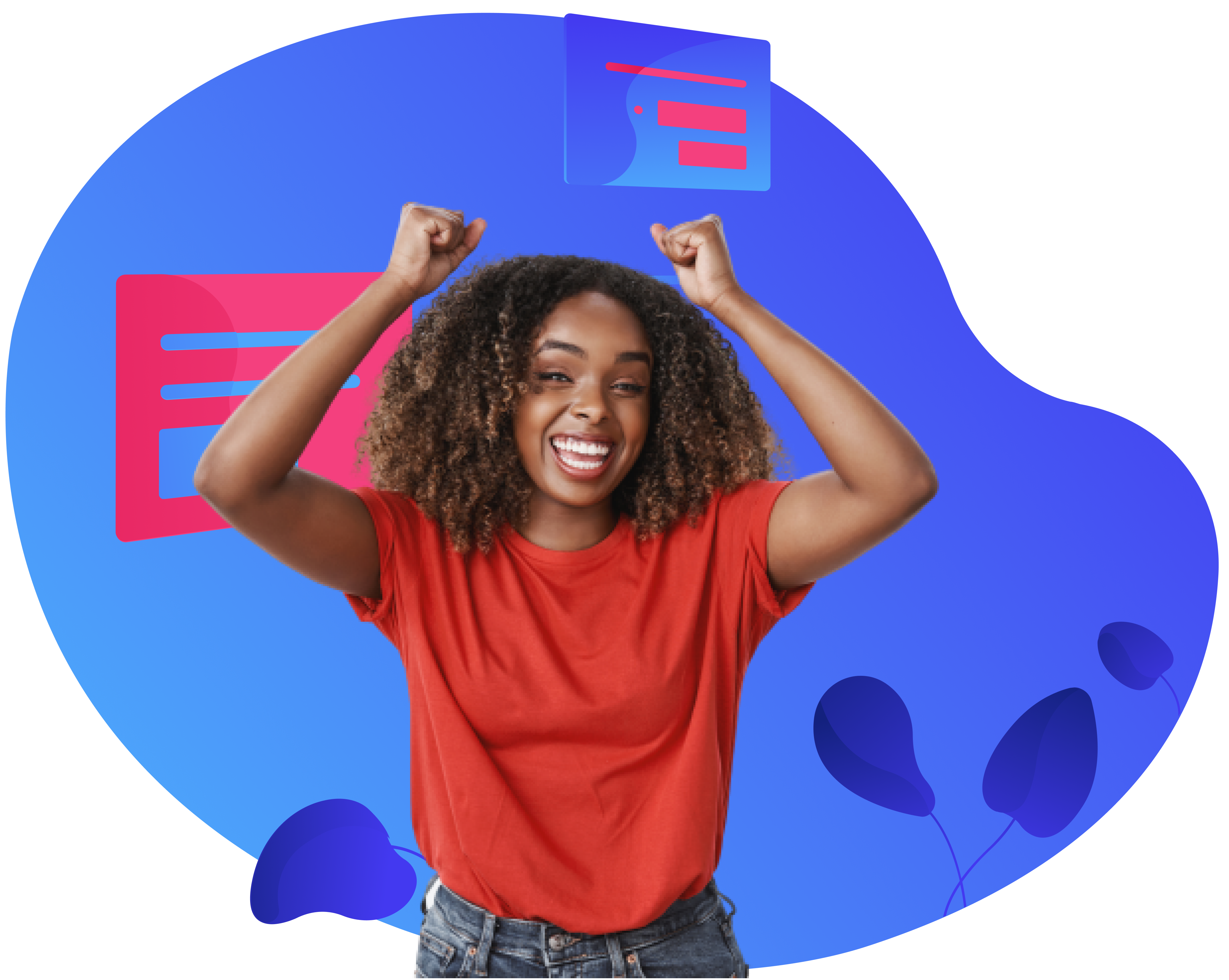 Join Today
Joining QAccounting is so easy, we're surprised that you haven't gone and done it already! To join us you simply need to complete our 'Join Now' form and our team will do the rest. If you are still unsure which package, you would like or need to get a quotation from us then you can use our simple 'Get a Quote' form to get the right package calculation and speak with one of our experts.
Sole Trader Accounts for One Low Monthly Fee
Trusted
Thousands of UK self-employed professionals trust QAccounting. Join them and benefit from the many accounting services we offer.
Compliant
We ensure that compliance remains paramount in the work we provide, and make sure our clients are operating in a compliant manner.
Personalised
All our services are backed by real people here in the UK across our Leicester and Aberdeen offices.
Recognised
We thrive on our reputation and recognition within the self-employed accounting industry. Our services are award winning and highly reviewed.
Frequently Asked Questions
We have the best premiums available for accounting and bookkeeping services that we've found on the market. We would happily beat almost any other price we see out there and are confident in our fixed fee premiums. If you would like to get a quote, then feel free to use our easy to navigate quote engine to see your monthly price and speak with one of our trained in-house agents.
We have no lengthy contracts or tie in periods here at QAccounting. We believe that a relationship between our customers and your accountant should be built on trust and want to make sure our customers stay with us because they are happy. Our initial contract period is 3 months, but following this short time there is no exit fee should you wish to cancel your QAccounting services.
Yes, all our customers are paired with their own dedicated accountant giving them access to trained accounting professionals on hand on a day-to-day basis. This gives our customers the opportunity to bounce questions and ideas off someone who will remain constant throughout their time as a QAccounting customer.
Of course! If you need us to perform your self-assessment tax return, then we can happily provide this as part of our service. Also, if you require any additional self-assessments for business owners/directors then we can ensure that their personal tax returns are completed as well. Say goodbye to worrying about your personal tax deadline with QAccounting.
Yes, we can certainly perform your bookkeeping alongside your accounting services and have several options available to self-employed professionals. We have a more hands off bookkeeping solution available where our accountants perform your bookkeeping on an ongoing basis based on the banking and expense information you provide. This takes the hassle of bookkeeping away from you completely. Alternatively, we have bookkeeping available via our partners Xero, giving you more control and visibility on a day-to-day basis.
Simple! All you need to do is get a quote via our 'Get a Quote' form and a member of our team will take you through which package is best for you. We then have an online sign-up form where you can input all relevant information to get the ball rolling. We are looking forward to having you as a client here at QAccounting!
We're Here to Help
Have a question? Need to run something by us? Fancy a chat? Contact us easily via our many channels!