Accountants For Actors

In the bustling and ever-evolving world of acting, where every moment counts and roles change rapidly, managing one's finances can often feel challenging. Many actors find themselves overwhelmed with the intricacies of financial management, especially when they're focused on their craft. However, with our dedicated accounting services tailored specifically for actors, we aim to simplify this process. By providing expert guidance and tools, we ensure that navigating the often complex financial terrain becomes not only simpler but also more efficient. This allows actors to concentrate on what they do best, while we handle the financial intricacies on their behalf.
Quote
Get a quick quote from our simple quote engine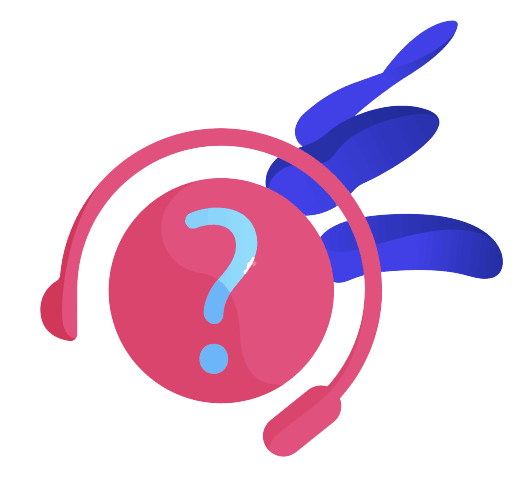 Discuss
Make sure you're on the right package for you
Sign Up
Fill out our short online sign-up form to join us
Relax
Enjoy hassle-free accounting from industry experts
Recognising the Unique Financial Landscape for Actors
Actors, unlike most professionals, deal with fluctuating income, sporadic employment, and various income streams. They often have to juggle royalties, residuals and appearance fees, creating a tangled web of financial transactions.
Fluctuating Income
Unlike steady salaried positions, actors often face highly variable pay, dependent on roles, projects, and contracts.
Multiple Revenue Streams
From stage performances to film roles, actors may have income flowing from various channels. This often leads to complexity in managing receipts, invoices, and taxation.
Special Deductions and Expenses
Actors might incur unique expenses such as acting classes, costumes, or travel for auditions, which need careful accounting.
The Importance of Professional Accounting for Actors
Professional accountants for actors understand these intricacies and can guide through the financial maze with ease.
Streamlining Finances
They assist in categorising and keeping track of various income streams, helping in the efficient management of funds.
Tax Compliance
With a robust knowledge of tax laws related to the acting industry, professional accountants ensure compliance and optimal tax planning.
Insightful Financial Planning
They can provide tailored advice on investment and savings, designed around the unpredictable nature of acting income.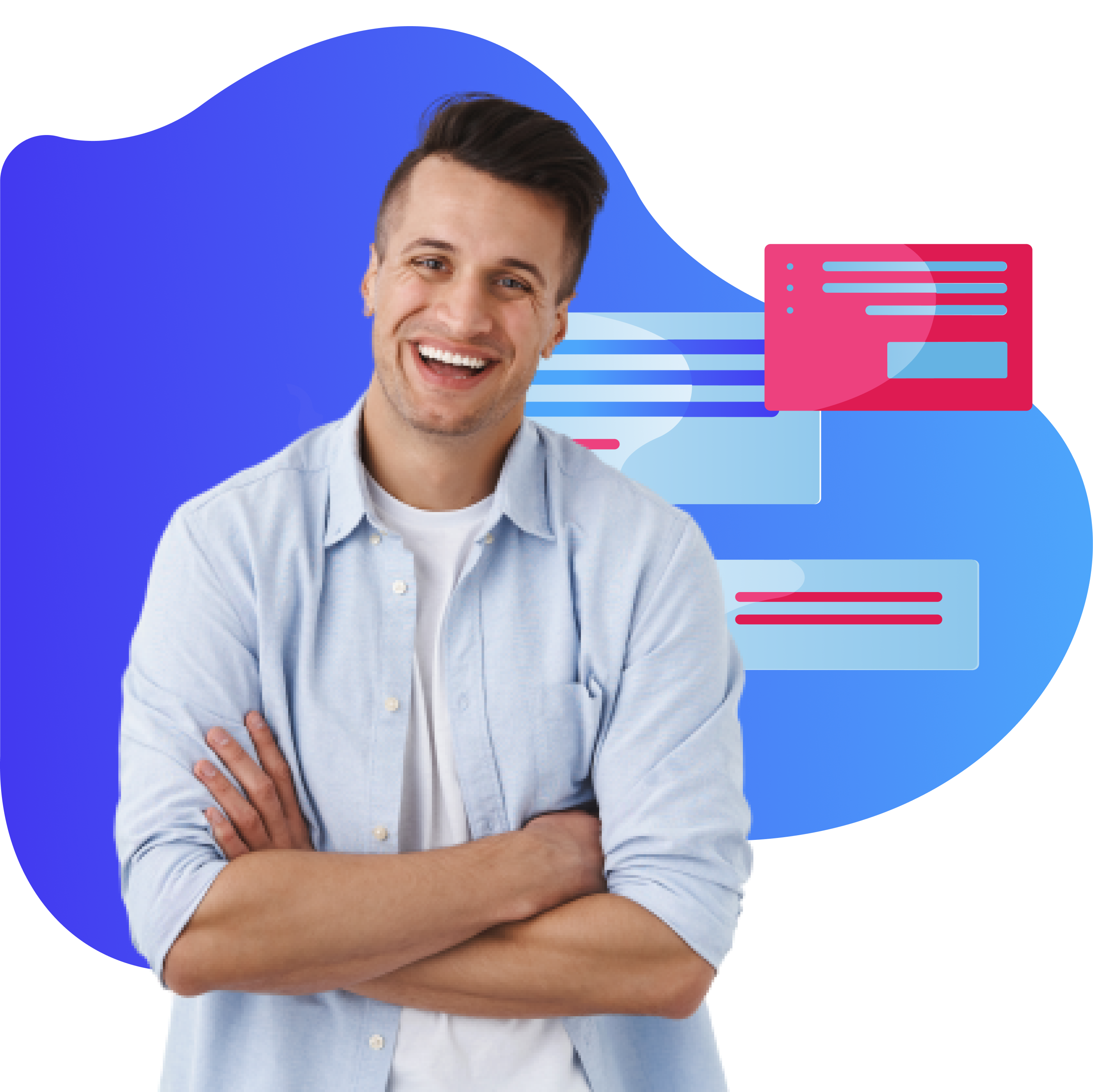 Your Performance, Our Support
For over two decades, we've been behind the scenes, ensuring actors shine not just on stage but also in their financial endeavours. At QAccounting, we understand the unique financial intricacies of the acting world. Join the ensemble of actors who trust us with their accounts. Discover how we can make your financial act flawless.
Why QAccounting is the Perfect Match for Actors
QAccounting stands apart with its tailored solutions that cater to the unique needs of actors.
Comprehensive Services
From tax planning to retirement preparation, QAccounting offers an all-in-one solution for actors' financial needs.
Proven Success
Testimonials from satisfied clients vouch for the efficiency and impact of QAccounting's expertise on actors' financial success.
Professional Team
With a skilled team that understands the entertainment industry's nuances, QAccounting offers unparalleled service and support.
Transparent Monthly Fees
Our pledge to our clients is to offer high value accounting solutions at very competitive monthly premiums. Unlike many other accounting providers, we are transparent with our fees, meaning that before you decide to appoint QAccounting as your accountant, you will know exactly what you will be paying every month throughout the year. That means no hidden costs, or nasty surprises!
Accounting Experts
Having trained accountants working alongside experienced tax specialists is a valuable commodity to any actor. QAccounting boasts a strong team of accounting experts split across our two offices that are dedicated to helping businesses like yours thrive and grow. Having professionals support you and your business helps ensure that your accounts are kept correct and up to date.
Hassle-Free Solution
It is very important that anyone paying their accountant for a service is getting value for their money and their commitment in turn. We offer hassle free accounting solutions taking the stress of accounting off the client, meaning that we will deal with almost all admin on your behalf, freeing you up to concentrate on your business and yourself.
Dedicated Accountant
Having a dedicated accountant is vital in making sure that your business runs smoothly and successfully throughout the year. We offer a dedicated accountant that will get to know you, and most importantly your business very well, meaning that you will hardly ever have to deal with multiple accountants throughout your time with us, and won't need to keep re-explaining yourself every time you give us a call!
Award Winning Technology
We like to give our clients the element of choice when it comes to all parts of their accounting. We have partnered with Xero in offering state of the art, award winning accountancy software to make the process of managing your business even easier. As a QAccounting client you can choose to utilise Xero's globally renowned software to ensure immaculate visibility and control of your finances and accounts.
Cost Effective
Hiring an accountant like QAccounting means that you are putting your business' accounting requirements in the hands of trusted accountants who are dedicated to looking after your business, and its bottom line. A good accountant will ensure that you are utilising all available income in the most cost-effective way, making the most of your take home pay, and giving you the choice of how you enjoy your income.
Tax Efficient
The most important job an accountant can perform for their client is to make sure that their business is operating tax efficiently throughout the year. Accounting is reliant on keeping things up to date and correct, and QAccounting can promise a thorough and comprehensive service designed to ensure that your company remains compliant and tax efficient.
Your Local Team
QAccounting is based in Leicester and Aberdeen across two large offices in their city centres respectively. From our new business consultants to our accountants, we like to keep things local, and ensure that every person our clients speak to are UK based and competent in the language of accounting and customer service. Despite being am established online accounting provider, we strive to keep a high level of customer service, making our client's journey's enjoyable and beneficial with us.
Experience & Expertise
We have been supporting actors with their taxes, accounts, and finances for over 2 decades, meaning that with QAccounting you join an accounting provider with a proven history supporting businesses like yours. Our team of experts have wide experience ranging in qualification and expertise all tailored to suit actors across the UK.
Our Partner Benefits
We try to add value in every way we can here at QAccounting and have teamed up with service providers in a whole range of industries that assist actors. From business banking to business insurance, being a QAccounting client means that you have access to special rates and discounts off some very valuable services.
Don't Panic, Choose QAccounting!
Don't let your actor accounts get you down, we offer hassle-free accounting solutions for all UK businesses, yours included! Get a quick quote from us today and see how you could benefit from our systems, our expertise and in-house staff. There's no need to worry when it comes to your accounting, let us take care of that for you!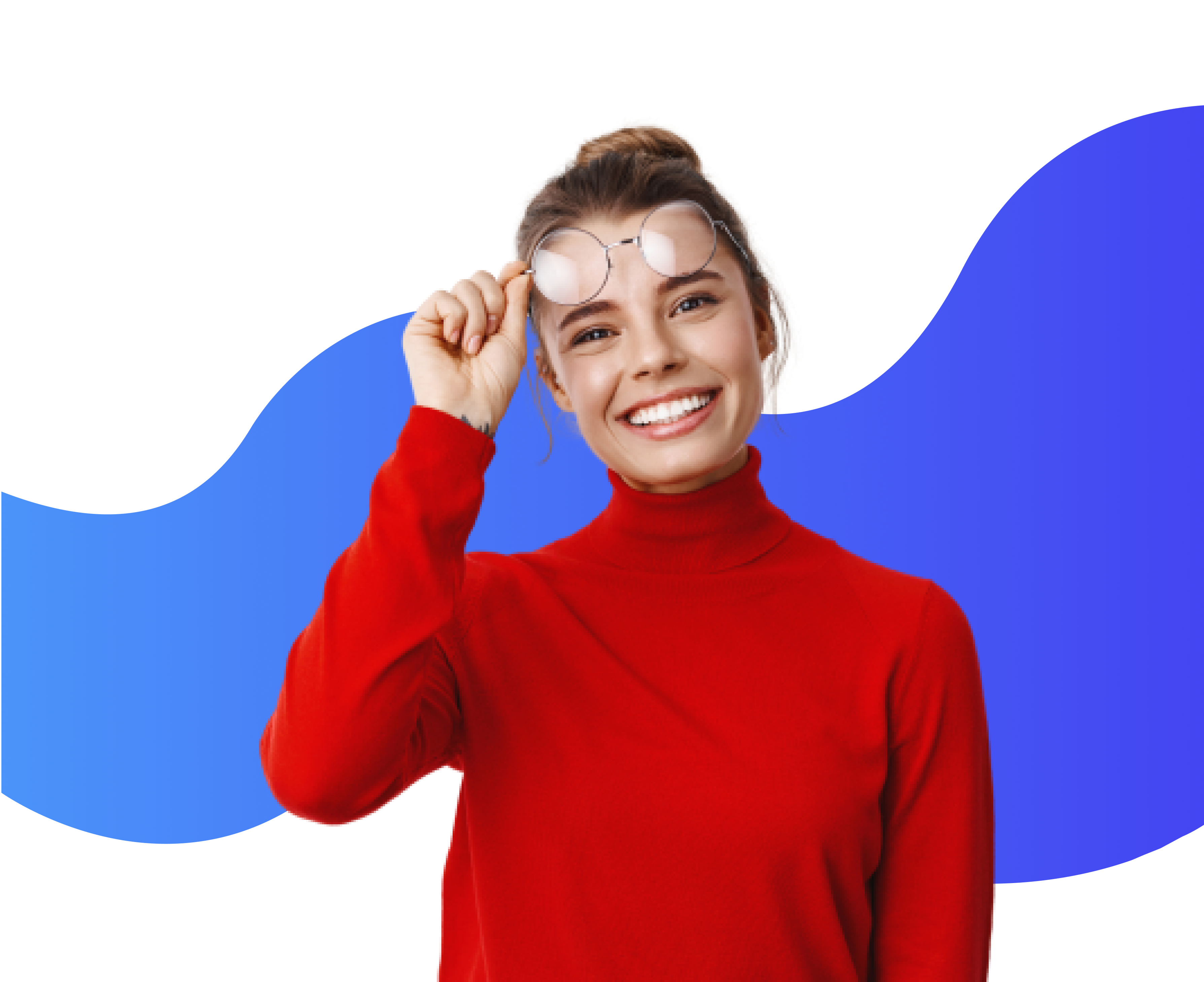 Your Personal Finance Co-Star
Seeking an accountant who truly understands the acting world? At QAccounting, every actor gets a dedicated UK accountant, well-versed in the unique financial intricacies of the entertainment industry. Discover the tailored benefits we offer to actors like you!
Actor Accounting Services
QAccounting offers a vast range of services that have been designed specifically with actors and performing artists in mind. Whether you're a stage performer, a film actor, or a television artist, having an accountant is essential, and our actor accounting services may well be exactly what your business needs. Accountants exist to alleviate the hard work, stress, and hassle that comes with being a successful actor, and we work very hard to ensure that all our clients benefit from our suite of services.
Bookkeeping with Xero
You've heard of Xero right? Xero provides state of the art online accounting and bookkeeping software for you as an actor, and connects you to your business bank account, your accountant (that's us!) and many other business-related applications. Xero gives you the ability to stay on top of your bookkeeping and expenditure daily.
Expenses Support
There are many ways in which actors can utilise their income and benefit from their company status. Claiming legitimate business expenses is a fantastic way of making the most of your business, and is something that when done correctly, can make a significant difference to your business' bottom line. We offer ongoing support and guidance when it comes to claiming expenses from what you can and can't claim for, to how to log expenses correctly and compliantly. You should never be afraid to claim back what is legitimately a business expense!
Tax Returns
Your business' tax returns are very important in updating HMRC of your company financials and tax liabilities. Our team of expert accountants will work with you to prepare, complete, and submit your personal and corporation tax returns throughout the tax year. Submitting your tax returns in a timely manner, ensuring that they are up to date and showing an accurate portrayal of a client's financials that will affect a business' tax liability, is very important to running a compliant business. Let our accountants take care of the accounting work, ensuring that your business meets its tax requirements on time.
VAT Returns
Value Added Tax (VAT) is important to those who operate above the VAT threshold and can also be important to those who opt for voluntary VAT. As well as ensuring that your corporation tax is submitted correct, our accountants will ensure that your VAT calculations are correct, that you're on the right scheme and that your VAT is paid and declared on time. Let us give you the peace of mind required to work stress free, knowing that your VAT requirements are being taken care of.
Spotlight on Your Finances
From the stages of the West End to the sets of blockbuster films, we've supported countless actors in managing their finances. Over the years, we've become the go-to accountants for the acting community, understanding the unique financial challenges you face. Let us take centre stage in your financial journey. Request a quick quote tailored for actors now.
Actor Accounting Tips
At QAccounting, we grasp the fiscal nuances that actors and performing artists face. Leveraging our industry-centric knowledge, we offer specialised accounting services for actors that address the distinct requirements of those in the entertainment field. Whether you're a solo performer or part of a larger acting ensemble, our bespoke accounting strategies spotlight the way to enhanced financial stability and success.
Tailored Tax Services for Actors
Tax planning for actors requires a unique approach. QAccounting specialises in this area, offering insights and strategies tailored to the acting profession.
Understanding Tax Implications
QAccounting deciphers the complex tax laws affecting actors, identifying potential deductions and credits specific to the industry.
Strategic Tax Planning
From choosing the right structure for income recognition to planning for anticipated expenses, QAccounting develops a comprehensive strategy that aligns with actors' financial goals.
Bookkeeping Solutions for Actors
Actors and Performing artists require a unique approach to bookkeeping. QAccounting's specialised services can make this task efficient and trouble-free.
Customised Reporting
QAccounting provides bookkeeping tailored to the needs of actors and performing artists, offering real-time insights, comprehensive reports, and expert guidance.
Income Management for Actors
The peculiar income flow of actors demands specialised management. QAccounting's services can smooth out income volatility.
Regular Monitoring
QAccounting actively monitors income streams, ensuring that all financial transactions are recorded accurately.
Financial Security
By understanding the ebb and flow of an actor's income, QAccounting offers strategies to maintain financial stability even during dry spells.
Retirement Planning for Actors
With an uncertain income pattern, retirement planning for actors becomes vital. QAccounting excels in preparing actors for financial security post-career.
Customised Retirement Strategies
QAccounting crafts strategies aligning with individual financial situations and career trajectories, ensuring a comfortable post-acting life.
Conclusion
In conclusion, the acting profession presents unique financial challenges that demand specialised accounting services. From tailored tax planning to retirement strategies, firms like QAccounting offer an all-encompassing solution for actors. By seeking professional guidance, actors can focus on their craft, secure in the knowledge that their financial matters are in expert hands. Please feel free to contact us for further advise where our specialist accountants will be happy to help.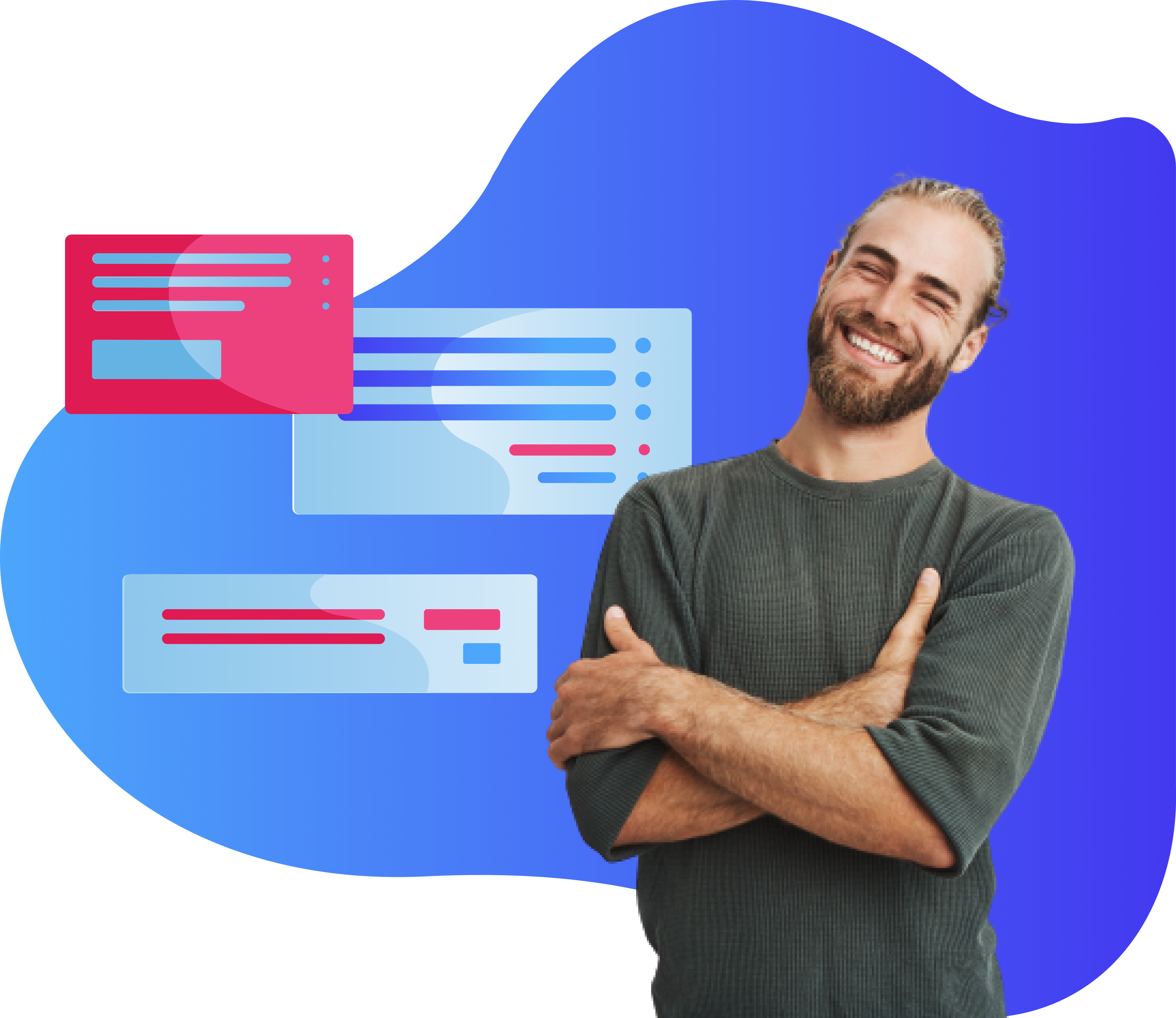 Accountants for actors for One Low Monthly Fee
Trusted
We are one of the industry's leading actor accounting providers. Thousands of actors trust QAccounting, join them today.
Compliant
Our processes and practises are all fully compliant, we follow strict protocol and do our utmost to add benefit to our many clients.
Personalised
We provide personalised quotes for actors. Don't pay for services you don't need and make sure you get value for your money!
Recognised
We are an award winning accoutancy firm that has been supporting actors like you for over two decades.
Frequently Asked Questions
Technically, actors can perform their own accounting. There is a lot of work that goes into performing an ongoing accountancy service however, so it is very common for an actor to appoint an accountancy provider. Choosing an accountant means that your accountancy provider will perform your accounting, bookkeeping, payroll, and tax services for you monthly, and a good accountant also provides ongoing updates, support, and guidance. At QAccounting, we offer a wide array of accounting services for actors, all paid for via transparent monthly fees at whatever level of service you require.
Regardless of whether your property ownership journey is just starting out, or you are a veteran in your field, your business' bottom line is always important, and saving money should be a top priority. Accounting costs for actors will vary, but make sure that whoever you are considering is transparent with their fee structure and is only charging you for what you need and want. It is important that you are hit with no hidden fees and no hidden surprises at any point throughout your time as an accounting client. At QAccounting we offer competitive rates and can offer quotes within minutes following a short quote form or conversation with one of our trained team members. We challenge anyone to find a better quote anywhere else on the market!
QAccounting specialise in accounting for businesses of all shapes and sizes, offering tailor made packages that suit you and your needs. You can pick and choose what services you get with QAccounting, putting you in the driving seat when getting the right quote. Whether you're just starting out or you have been in business for a while, you will see a benefit in our services and expertise.
This question has a very easy answer, no! We do not tie our clients into lengthy contracts. We have a brief 3-month tie in period where we ask that you remain a client, but after that there are no exit fees or annual contract binding you to us. We believe that a relationship between an actor and their accountant should be built on trust, and we want that to trust to be genuine.
Absolutely not! If you choose to leave QAccounting following the initial 3-month period, there are no fees whatsoever for leaving us. We charge a flat fixed monthly fee, so there is no reason for you to have to pay an exit fee should you wish to take your accounting elsewhere. We have a fantastic retention rate with our clients however, so we hope that it never comes to that!
You can certainly join QAccounting mid-way through your financial year, in fact you can join QAccounting at any point that you would like. There may be a fee involved to catch-up on the work required for the months prior to you joining us however, but this will be nominal and something we will agree with you prior to you making a decision.
We make it very easy for you to switch to QAccounting from a previous accounting provider. We will even manage this entire process on your behalf! Our switching team will liaise with your previous accountant and yourself to ensure that we have all relevant company information in place to take over as your accounting provider. That means that you won't be an unwanted middleman in the process and won't have to go through the process of going back and forth between your old accountant and ourselves. Switching to us couldn't be easier!
Need you even ask?! Being a client of QAccounting means that you have a dedicated Client Manager and Accountant in place supporting you as an actor, guiding you through the entire process of running a successful business. You benefit from decades of experience and state of the art technology at your fingertips. We will ensure that you operate cost effectively and tax efficiently throughout your time as a client, and will work hard with you to take away the stress, hassle and headache of your actor accounts.
We're Here to Help
Need assistance with your actor accounts? Get in touch with a member of our friendly team today and see how you could benefit with QAccounting.