Accountants For Taxi Drivers

The world of taxi driving is fast-paced, and the financial aspect is no exception. Accounting for taxi drivers requires a keen understanding of the specific dynamics of this industry. From managing day-to-day earnings and expenses to navigating the complexities of fuel costs, insurance, and vehicle maintenance, taxi drivers face unique financial challenges. At QAccounting, we specialise in providing tailored accounting solutions that cater specifically to the needs of taxi professionals.
Quote
Get a quick quote from our simple quote engine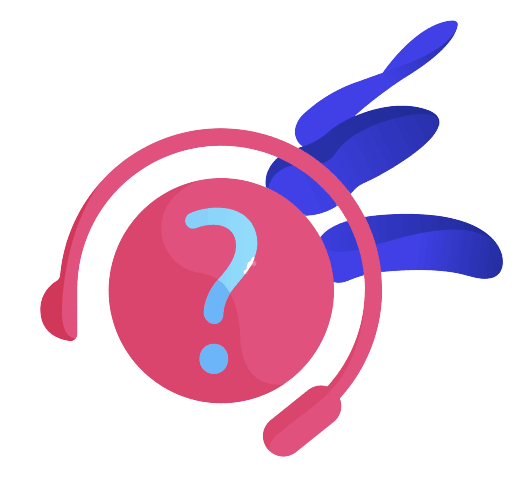 Discuss
Make sure you're on the right package for you
Sign Up
Fill out our short online sign-up form to join us
Relax
Enjoy hassle-free accounting from industry experts
Importance of Accounting in the Taxi Industry
Accounting is not just about keeping track of money; it's a tool that can drive your taxi business towards success. Here's why it's vital:
– Financial Visibility: Accounting provides clear insights into earnings and expenses.
– Compliance with Regulations: Adhering to tax and regulatory requirements.
– Strategic Decision Making: Information to make informed business decisions.
Unique Accounting Challenges for Taxi Drivers
Taxi drivers face unique financial challenges:
– Variable Income: Income can vary significantly from one day to the next.
– High Operating Costs: Costs include vehicle maintenance, insurance, and fuel.
– Record-Keeping: Keeping detailed daily records can be time-consuming.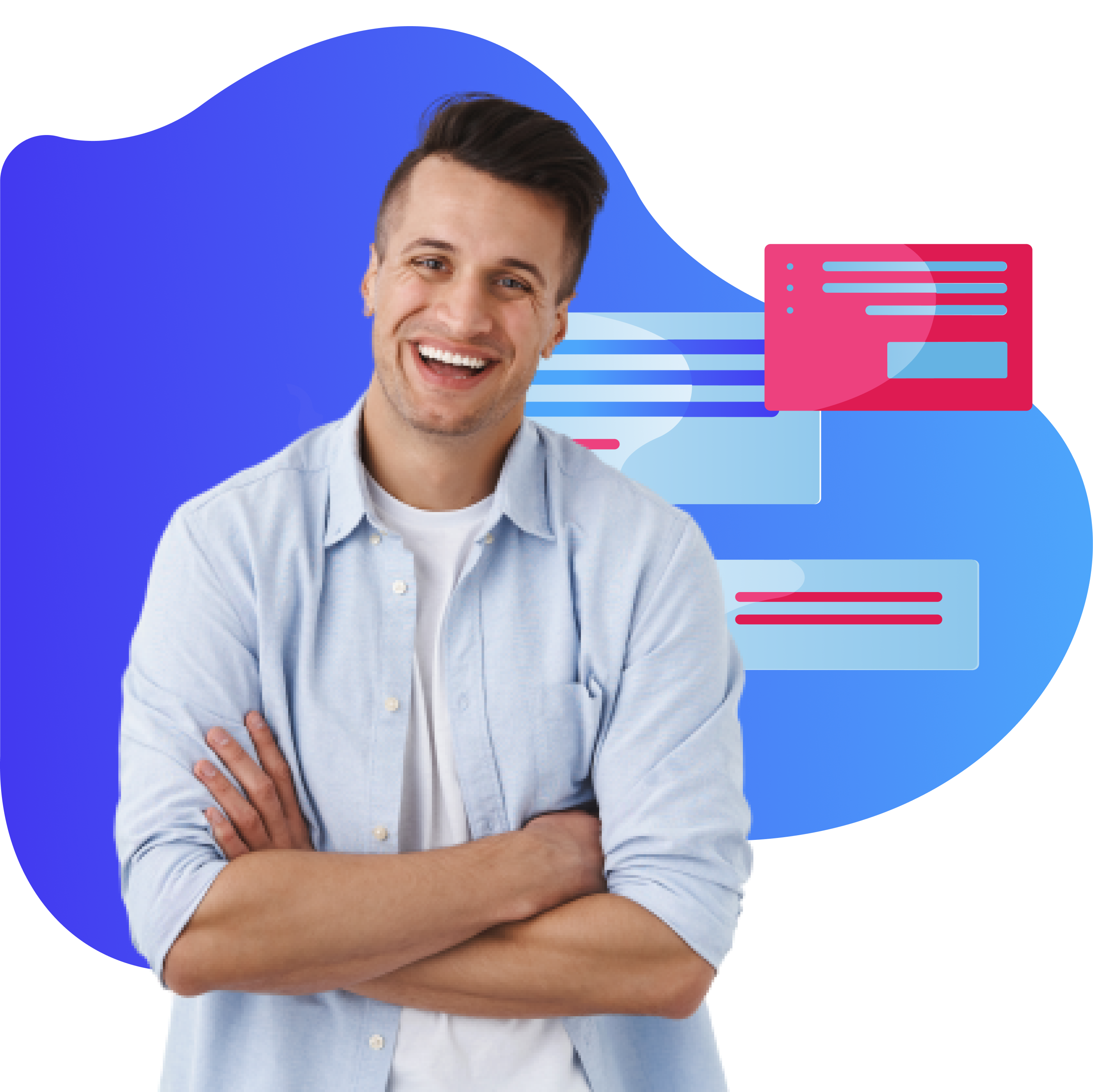 Over 20 Years Experience
For over two decades, we at QAccounting have been at the forefront of financial expertise for taxi drivers. Our journey through the years has equipped us with unparalleled knowledge and proficiency in this unique sector. We understand the challenges and opportunities that come with being a taxi driver, and we're here to share our wealth of experience with you. Join the multitude of taxi professionals who have already benefited from our specialised accounting services. Let us navigate the financial complexities of your profession, so you can focus on what you do best – driving your business forward.
Why Choose QAccounting for Taxi Driver Accounting?
Choosing an accountant is a very important decision to make for you and your business. A good accountant can not only ensure that you are utilising your income in the most cost effective and tax efficient way possible but can also make your life significantly easier and less stressful. Here are 10 ways QAccounting can benefit you as a taxi driver.
Transparent Monthly Fees
Our pledge to our clients is to offer high value accounting solutions at very competitive monthly premiums. Unlike many other accounting providers, we are transparent with our fees, meaning that before you decide to appoint QAccounting as your accountant, you will know exactly what you will be paying every month throughout the year. That means no hidden costs, or nasty surprises!
Accounting Experts
Having trained accountants working alongside experienced tax specialists is a valuable commodity to any taxi driver. QAccounting boasts a strong team of accounting experts split across our two offices that are dedicated to helping businesses like yours thrive and grow. Having professionals support you and your business helps ensure that your accounts are kept correct and up to date.
Hassle-Free Solution
It is very important that anyone paying their accountant for a service is getting value for their money and their commitment in turn. We offer hassle free accounting solutions taking the stress of accounting off the client, meaning that we will deal with almost all admin on your behalf, freeing you up to concentrate on your business and yourself.
Dedicated Accountant
Having a dedicated accountant is vital in making sure that your business runs smoothly and successfully throughout the year. We offer a dedicated accountant that will get to know you, and most importantly your business very well, meaning that you will hardly ever have to deal with multiple accountants throughout your time with us, and won't need to keep re-explaining yourself every time you give us a call!
Award Winning Technology
We like to give our clients the element of choice when it comes to all parts of their accounting. We have partnered with Xero in offering state of the art, award winning accountancy software to make the process of managing your business even easier. As a QAccounting client you can choose to utilise Xero's globally renowned software to ensure immaculate visibility and control of your finances and accounts.
Cost Effective
Hiring an accountant like QAccounting means that you are putting your business' accounting requirements in the hands of trusted accountants who are dedicated to looking after your business, and its bottom line. A good accountant will ensure that you are utilising all available income in the most cost-effective way, making the most of your take home pay, and giving you the choice of how you enjoy your income.
Tax Efficient
The most important job an accountant can perform for their client is to make sure that their business is operating tax efficiently throughout the year. Accounting is reliant on keeping things up to date and correct, and QAccounting can promise a thorough and comprehensive service designed to ensure that your company remains compliant and tax efficient.
Your Local Team
QAccounting is based in Leicester and Aberdeen across two large offices in their city centres respectively. From our new business consultants to our accountants, we like to keep things local, and ensure that every person our clients speak to are UK based and competent in the language of accounting and customer service. Despite being am established online accounting provider, we strive to keep a high level of customer service, making our client's journey's enjoyable and beneficial with us.
Experience & Expertise
We have been supporting taxi drivers with their taxes, accounts, and finances for over 2 decades, meaning that with QAccounting you join an accounting provider with a proven history supporting businesses like yours. Our team of experts have wide experience ranging in qualification and expertise all tailored to suit taxi drivers across the UK.
Our Partner Benefits
We try to add value in every way we can here at QAccounting and have teamed up with service providers in a whole range of industries that assist taxi drivers. From business banking to business insurance, being a QAccounting client means that you have access to special rates and discounts off some very valuable services.
Don't Panic, Choose QAccounting!
Don't let your taxi driver accounts get you down, we offer hassle-free accounting solutions for all UK businesses, yours included! Get a quick quote from us today and see how you could benefit from our systems, our expertise and in-house staff. There's no need to worry when it comes to your accounting, let us take care of that for you!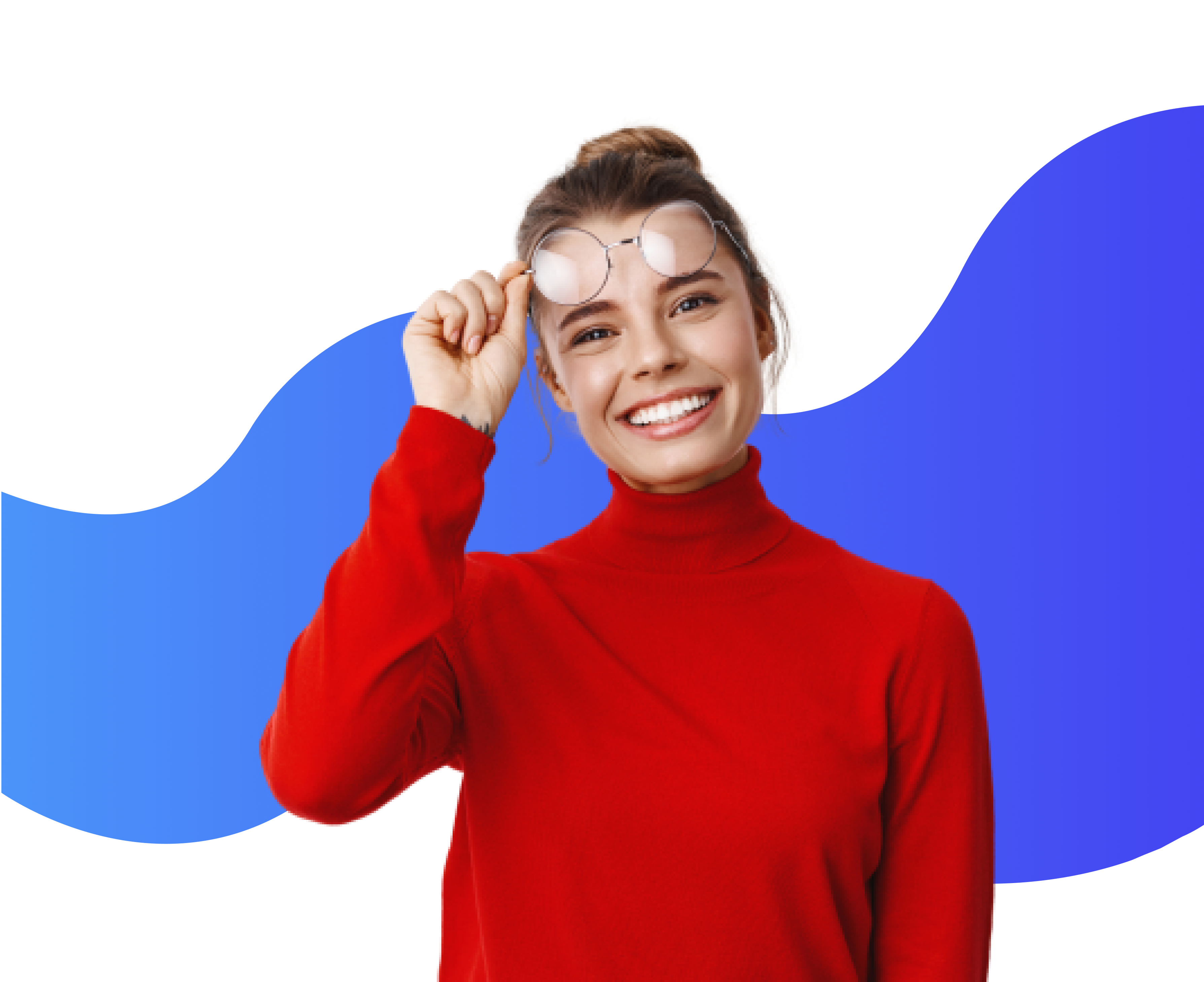 Taxi Driver Accounting Services
QAccounting offers a vast range of services that have been designed specifically with taxi drivers in mind. Whether you drive for a taxi company, operate your own cab, or provide rideshare services, having an accountant is essential, and our taxi driver accounting services may well be exactly what your business needs. Accountants exist to alleviate the hard work, stress, and hassle that comes with being a successful taxi driver, and we work very hard to ensure that all our clients benefit from our suite of services.
Bookkeeping with Xero
You've heard of Xero right? Xero provides state of the art online accounting and bookkeeping software for you as a taxi driver, and connects you to your business bank account, your accountant (that's us!) and many other business-related applications. Xero gives you the ability to stay on top of your bookkeeping and expenditure daily.
Expenses Support
There are many ways in which taxi drivers can utilise their income and benefit from their company status. Claiming legitimate business expenses is a fantastic way of making the most of your business, and is something that when done correctly, can make a significant difference to your business' bottom line. We offer ongoing support and guidance when it comes to claiming expenses from what you can and can't claim for, to how to log expenses correctly and compliantly. You should never be afraid to claim back what is legitimately a business expense!
Tax Returns
Your business' tax returns are very important in updating HMRC of your company financials and tax liabilities. Our team of expert accountants will work with you to prepare, complete, and submit your personal and corporation tax returns throughout the tax year. Submitting your tax returns in a timely manner, ensuring that they are up to date and showing an accurate portrayal of a client's financials that will affect a business' tax liability, is very important to running a compliant business. Let our accountants take care of the accounting work, ensuring that your business meets its tax requirements on time.
VAT Returns
Value Added Tax (VAT) is important to those who operate above the VAT threshold and can also be important to those who opt for voluntary VAT. As well as ensuring that your corporation tax is submitted correct, our accountants will ensure that your VAT calculations are correct, that you're on the right scheme and that your VAT is paid and declared on time. Let us give you the peace of mind required to work stress free, knowing that your VAT requirements are being taken care of.
Over 10,000 Accounts Submitted
Over the years we have submitted over ten thousand accounts for taxi drivers like you. Our services have been utilised by taxi drivers in almost every industry, and we hope that we can support yours as well. Put our services to the test and get a quick quote today.
Taxi Driver Accounting Tips
At QAccounting, we are adept at navigating the specific financial challenges faced by professionals in the transportation sector. With a deep understanding of the industry's nuances, we offer tailored taxi driver accounting services and solutions. Whether you're an independent driver or manage a fleet, our comprehensive accounting strategies ensure fiscal clarity and optimised profitability.
Bookkeeping Best Practices for Taxi Drivers
Good bookkeeping is foundational to successful taxi business management.
Daily Income and Expense Tracking
Every fare counts:
– Recording Each Journey: Detailed logs of fares and tips.
– Tracking Expenses: Include all outgoings like fuel, repairs, and licenses.
Managing Payroll if Applicable
For taxi service owners:
– Regular Salary Tracking: Including bonuses or other incentives.
– Compliance: Adhering to employment laws and regulations.
Financial Management Tips for Taxi Drivers
Financial management goes beyond mere tracking of income and expenses.
Cash Flow Management
It's all about timing:
– Understanding Cash Flow: Knowing when and how money comes in and goes out.
– Planning Ahead: Budgeting for anticipated expenses like regular maintenance.
Importance of Budgeting and Financial Forecasting
Look to the future:
– Creating a Budget: An essential roadmap for financial success.
– Forecasting: Planning for peaks and troughs in business activity.
Choosing the Right Accounting Software for Taxi Drivers
Technology can make accounting easier.
Advantages of Using Specific Accounting Software
Tailored for taxi drivers:
– Automation: Simplifies daily recording tasks.
– Integration: Can link to other tools like GPS for streamlined data collection.
Overview of Popular Accounting Software for Taxi Drivers
Options abound:
– General Software: Tools like QuickBooks cater to various small businesses.
– Industry-Specific Solutions: Some software is designed explicitly for taxi drivers.
Tax Guide for Taxi Drivers
Tax can be complex, but understanding it is essential.
Understanding Tax Obligations for Taxi Drivers
Your responsibilities include:
– Income Tax: On your profits.
– National Insurance: Contributions based on earnings.
– VAT: If applicable, depending on turnover.
Tips for Efficient Tax Planning and Deductions
Be savvy:
– Understanding Allowable Deductions: Maximise tax reliefs where applicable.
– Regular Consultation with Accountants: A taxi drivers accountant can provide tailored advice.
Conclusion
Accounting for taxi drivers can be as dynamic as a night on the roads, but with the right strategies and support, it doesn't have to be overwhelming. By employing the best practices detailed here, engaging with the right tools, and possibly consulting with an accountant for taxi drivers, you can steer your business in the direction of financial stability and success. Understanding your industry's unique financial landscape and actively engaging with it is not just good practice; it's good business.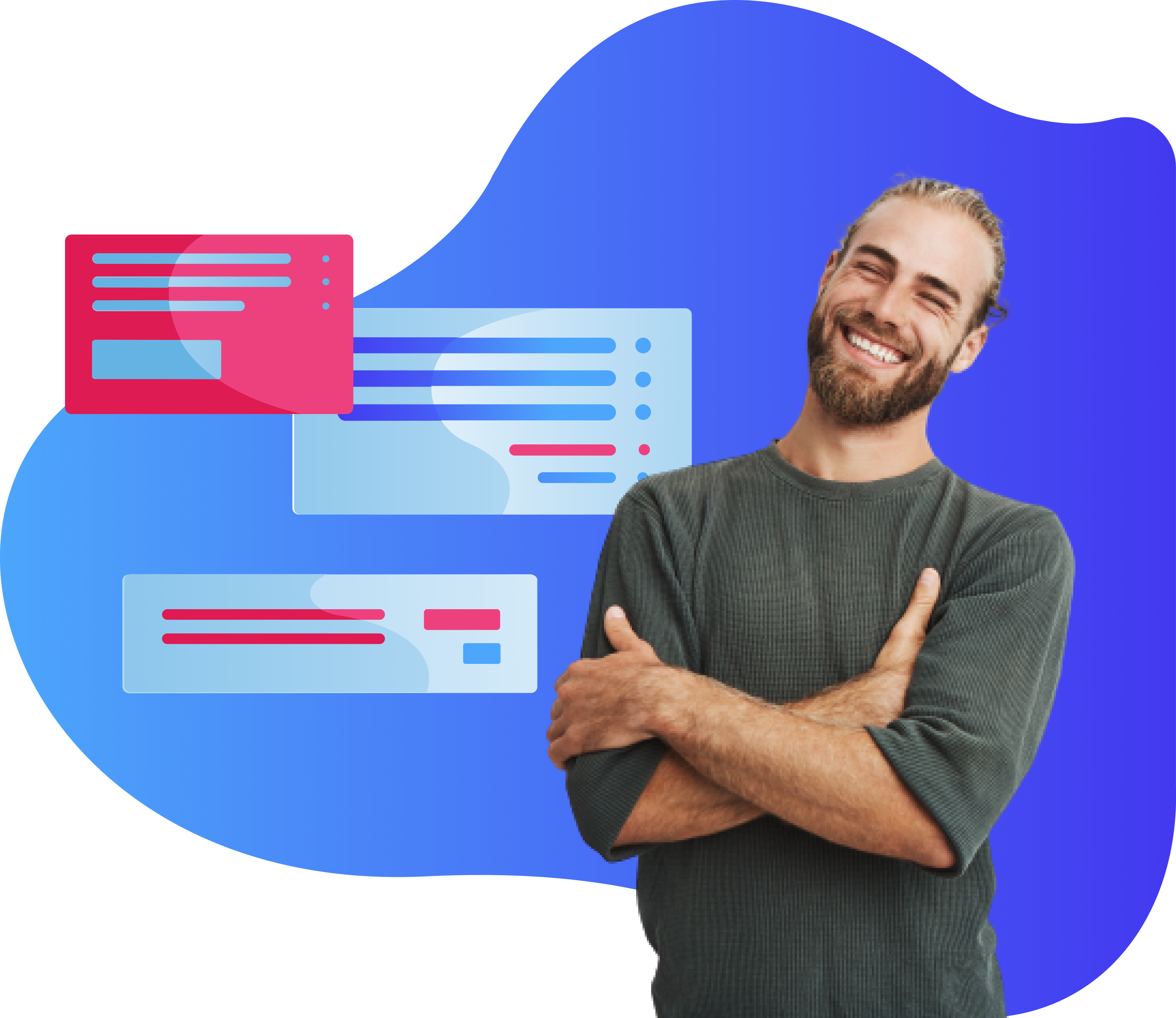 Accountants for taxi drivers for One Low Monthly Fee
Trusted
We are one of the industry's leading taxi driver accounting providers. Thousands of taxi drivers trust QAccounting, join them today.
Compliant
Our processes and practises are all fully compliant, we follow strict protocol and do our utmost to add benefit to our many clients.
Personalised
We provide personalised quotes for taxi drivers. Don't pay for services you don't need and make sure you get value for your money!
Recognised
We are an award winning accoutancy firm that has been supporting taxi drivers like you for over two decades.
Frequently Asked Questions
Technically, a taxi driver can perform their own accounting. There is a lot of work that goes into performing an ongoing accountancy service however, so it is very common for a taxi driver to appoint an accountancy provider. Choosing an accountant means that your accountancy provider will perform your accounting, bookkeeping, payroll, and tax services for you monthly, and a good accountant also provides ongoing updates, support, and guidance. At QAccounting, we offer a wide array of accounting services for taxi drivers, all paid for via transparent monthly fees at whatever level of service you require.
Regardless of whether your property ownership journey is just starting out, or you are a veteran in your field, your business' bottom line is always important, and saving money should be a top priority. Accounting costs for taxi drivers will vary, but make sure that whoever you are considering is transparent with their fee structure and is only charging you for what you need and want. It is important that you are hit with no hidden fees and no hidden surprises at any point throughout your time as an accounting client. At QAccounting we offer competitive rates and can offer quotes within minutes following a short quote form or conversation with one of our trained team members. We challenge anyone to find a better quote anywhere else on the market!
QAccounting specialise in accounting for businesses of all shapes and sizes, offering tailor made packages that suit you and your needs. You can pick and choose what services you get with QAccounting, putting you in the driving seat when getting the right quote. Whether you're just starting out or you have been in business for a while, you will see a benefit in our services and expertise.
This question has a very easy answer, no! We do not tie our clients into lengthy contracts. We have a brief 3-month tie in period where we ask that you remain a client, but after that there are no exit fees or annual contract binding you to us. We believe that a relationship between a taxi driver and its accountant should be built on trust, and we want that to trust to be genuine.
Absolutely not! If you choose to leave QAccounting following the initial 3-month period, there are no fees whatsoever for leaving us. We charge a flat fixed monthly fee, so there is no reason for you to have to pay an exit fee should you wish to take your accounting elsewhere. We have a fantastic retention rate with our clients however, so we hope that it never comes to that!
You can certainly join QAccounting mid-way through your financial year, in fact you can join QAccounting at any point that you would like. There may be a fee involved to catch-up on the work required for the months prior to you joining us however, but this will be nominal and something we will agree with you prior to you making a decision.
We make it very easy for you to switch to QAccounting from a previous accounting provider. We will even manage this entire process on your behalf! Our switching team will liaise with your previous accountant and yourself to ensure that we have all relevant company information in place to take over as your accounting provider. That means that you won't be an unwanted middleman in the process and won't have to go through the process of going back and forth between your old accountant and ourselves. Switching to us couldn't be easier!
Need you even ask?! Being a client of QAccounting means that you have a dedicated Client Manager and Accountant in place supporting you as a taxi driver, guiding you through the entire process of running a successful business. You benefit from decades of experience and state of the art technology at your fingertips. We will ensure that you operate cost effectively and tax efficiently throughout your time as a client, and will work hard with you to take away the stress, hassle and headache of your taxi driver accounts.
We're Here to Help
Need assistance with your taxi driver accounts? Get in touch with a member of our friendly team today and see how you could benefit with QAccounting.