Tax Efficiency
Salary Dividends Strategy
Becoming a director of a limited company will allow you to structure payments to yourself in a tax-efficient manner. This is known as a salary and dividends strategy. See our guidance on this below.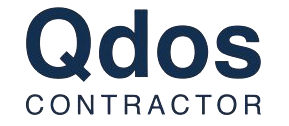 The Basics
Becoming a contractor operating via a Ltd Company has many perks and benefits over operating PAYE, and a primary example of this is being able to structure your income via salary and dividends. A complete limited company setup is included within each of our accounting packages.
It is common for contractors to pay themselves a small salary and the lion's share of their income via dividends, but this practice should be closely monitored by an accountant to ensure that you are operating cost-effectively and tax efficiently.
Arrange A Call-Back
If you want to discuss your salary and dividends strategy options in more detail then please complete the form below and a member of our trained Business Advisory team will be in touch! Any information you supply is protected. For more information please read our Privacy Policy.