Accountants For
Contractors

QAccounting have been offering accountancy services to UK contractors for over two decades, offering specialist support, state of the art technology, and a dedicated accountant.
Quote
Get a quick quote from our simple quote engine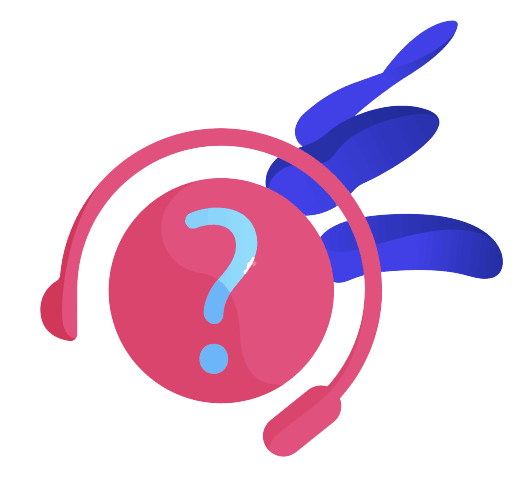 Discuss
Make sure you're on the right package for you
Sign Up
Fill out our short online sign-up form to join us
Relax
Enjoy hassle-free accounting from industry experts
Accounting Services For Contractors
QAccounting offers industry-leading online accounting services to self-employed professionals across the UK. We work with all types of contractors – from construction workers to designers – and bring our expert knowledge of the industry to each one of our clients. 
If you're working for yourself as a contractor, you know how vital it is to have a reliable, straightforward accountant on your side. As any hardworking contractor knows, the day job takes up so much time that it's plain common sense to outsource your accounting. 
Don't get tied up in knots trying to keep on top of your books and decode the latest government legislative change. We do this so you don't have to.
Whether you're a contractor registered as a limited company director or umbrella contractor – we can help. From bookkeeping to daily expense tracking – let QAccounting take care of it.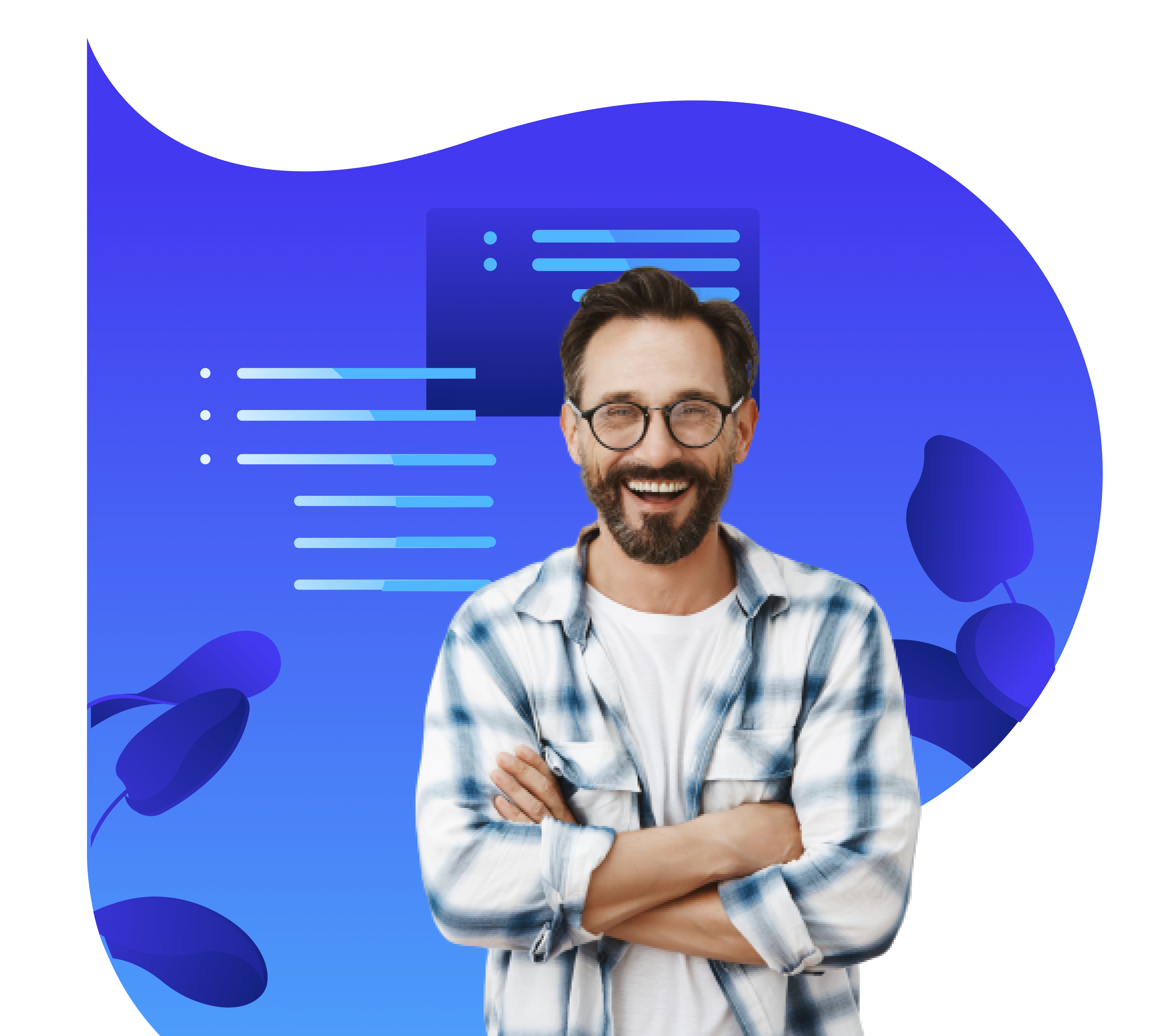 Hassle-Free Accounting
Don't let your accounting and taxes get you down! Join QAccounting and enjoy reliable accountancy services from experienced industry experts. With no immediate fees required and no lengthy contracts, we offer the flexibility you require for your business.
Why Choose QAccounting as your Contractor Accountant?
Trust and Reliability
You'd never take your family on an aeroplane if you didn't trust the airline, so why choose an accountancy provider with your business if they are not trusted and reliable? We believe that trust is everything when it comes to your accounting provider, and we work hard to earn the trust of all our customers. QAccounting has been a trusted and reliable accountant for contractors for many years now, and our reputation has been built and established by hard work and passion for what we do. Don't believe us? Feel free to look at our reviews and testimonials to see just how dependable we are.
Dedicated Accountant
Our team of dedicated accountants have the knowledge and know-how essential to helping you operate successfully as a limited company contractor. We don't expect our customers to be accountancy boffins, but we certainly expect our accountants to be! Each and every one of our clients is paired with one of our adept and informed accountants who are well versed in contractor accounts and simply bursting with tips and knowledge of how best to utilise your limited company. That means that if you join QAccounting, you will have a dedicated accountant on hand if you're ever having difficulties understanding complicated jargon or if you ever need expert assistance.
Unparalleled Expertise
At QAccounting, we want to help you regardless of the services you require or the questions you want to ask. Need help with company formation? We'll take care of it for you. Require IR35 assistance? Let us sort it out for you. Need help with last year's self-assessment? We've got you! We don't only offer set monthly packages here at QAccounting. We can assist with almost any requirement you have for your business, and don't worry, we don't charge by the hour! We can assure you that if you do decide to use us for your business, we will provide unparalleled expertise and attention to detail that is second to none.
IR35 Specialists
HMRC's IR35 legislation has been a constant source of irritation and difficulty for limited company contractors ever since its introduction back in the year 2000. The then chancellor Gordon Brown introduced the legislation as a means of ensuring contractors were paying the right amount of tax and weren't exploiting their limited company status whilst benefitting from the perks of full-time employment. Ever since then IR35 has adapted and evolved to the growing temporary workforce and contractors have been affected more and more by the legislation as the years have gone on. We have worked alongside IR35 experts since we began offering services to contractors and ensure that all our contractor clients have access to IR35 advice, contract reviews, support, and information, as well as elements of tax enquiry insurance.
Flexibility
No matter what type of agreement you are entering or the service you are engaging in, no one likes their contracts to tie them down. We offer our customers complete flexibility when they take packages out with us, giving them the freedom to pick and choose the services they require, as well as being able to upgrade and downgrade their accounting packages at any time. We don't tie our customers down to annual packages or rigid ways of working. Instead, our packages are completely tailored to you and what your contracting business requires. Give it a go today and get a quote from QAccounting today via our simple-to-operate online quote form. It really is that easy!
Free Formation & Registered Office
If you've been looking around at accountancy providers, then you will have seen that most accountants charge a fee for limited company formation and them acting as your business' registered office address. You'll be very happy to hear that at QAccounting we offer complete company set up and a registered office address service, you guessed it, free of charge. You can rest easy knowing that if you're new to contracting, we can take care of your company set up without charging you for the process and will manage your business' post and mail as part of our registered office address feature.
QAccounting, your Specialist Contractor Accountants
You'd be hard pressed to find an accountancy provider with more kudos in the contracting industry than QAccounting. We have been working with contractors for over a decade, and our staff are made up of industry specialists having worked at the forefront of the IT Contracting and Oil & Gas industries. We have assisted in submitting thousands of tax returns and thousands of confirmation statements for our contractors' customers and believe we have expertise and knowledge unparalleled amongst our accounting peers.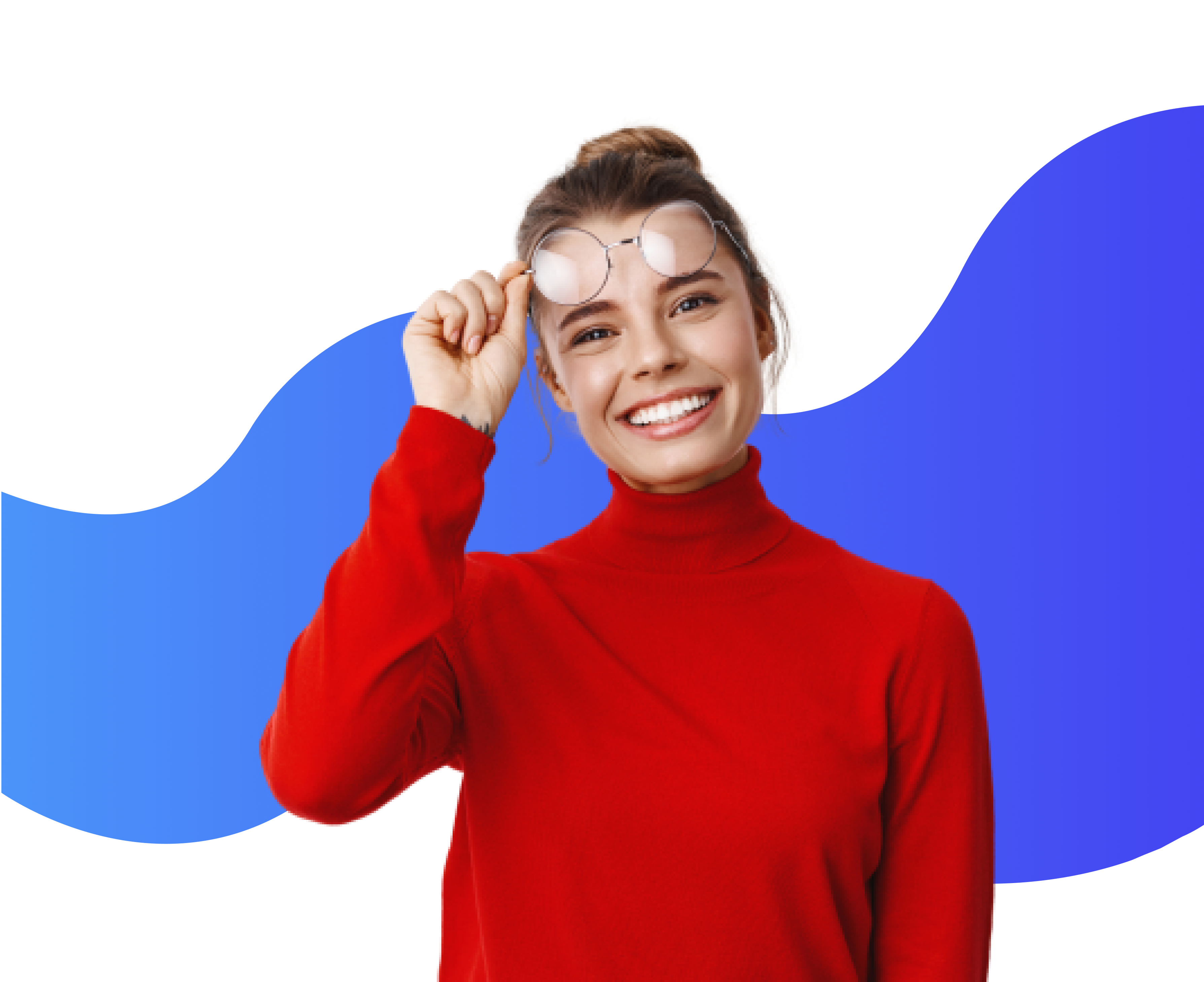 What do our Contractor Accounting Packages Include?
We could go on all day about the ease of our service and the amazing star ratings our customers have given us, but we thought that you might want to know exactly what our contractor accountancy package includes. Remember that you can pick and choose the services you require but take a look at our full-service list below.
Limited Company Set-up
A complete company formation service with Companies House. Get your business set up within 24 hours.
Complete Switching Service
If you're switching to us then allow our switching team to take care of the switch for you. We can initiate and manage the transfer of your accounts over to us on your behalf.
Full Tax Registration
Once your business is set up, we'll get you registered for those all-important taxes. From PAYE to VAT, you won't struggle to dot the i's and cross the t's on our watch!
Dedicated Client Manager
Your day-to-day account manager offering unlimited guidance and support on all things contracting.
Dedicated Accountant
You don't need us to go on about the importance of this one! Get a dedicated accountant assigned to you for all your accountancy support.
Registered Office Address
Don't worry about all that routine post from HMRC and Companies House. Take advantage of our registered office address service and let us manage your business mail for you.
Bookkeeping & Invoicing
You have the choice to use our automated bookkeeping system or keep your own bookkeeping software in place. We can also get you set up with Xero Bookkeeping if you want to have more control of your business finances.
Online Portal
All our customers have access to their own online portal utilising our bank-end systems showing business financials on a monthly basis. Remember that you can also stick to your own bookkeeping systems or link up with Xero bookkeeping for their portal access.
Expenses App
Should you wish to use our in-house software as opposed to a third-party bookkeeping provider then you will be provided with our unique expenses app. Use this to take photos and log expenses! You of course can use Xero or any other expenses provider if you'd prefer.
Payroll
We will run payroll for you and any other employees your business may have. Remember, payroll is very important and isn't something you can do without!
Annual Accounts
This is the important one! We will prepare and with your approval, file your annual company accounts to Companies House and HMRC on your behalf. Phew!
Quarterly VAT returns
It's important that if you are registered for value added tax that you are submitting your VAT returns on a quarterly basis. We offer this service to all our customers, so you don't have to worry about VAT.
Confirmation Statement
All limited company contractors are required to submit an annual confirmation statement to Companies House. This document provides an update on any changes that the business may have undergone and is a requirement for anyone operating as a limited company. There is a one off annual £13 fee that the company Director is required to pay Companies House.
Annual Self-Assessment
Your personal tax return is very important, and we offer self-assessment preparation and submission for all our customers. Don't let your personal tax stress you out, let QAccounting do the hard work for you!
Ready for a Quote?
Well, there you have it! If you want a complete accounting service for your contractor business, then we quite literally do it all. Get a no-obligation quote today and see how we can support you and your business going forward. Our fees are very competitive, and we think our service is second to none.
If you're looking for professional, top-rated and proactive accountants for contractors, contact us at QAccounting and speak with our friendly team to discover how we can assist you. Let's get started today!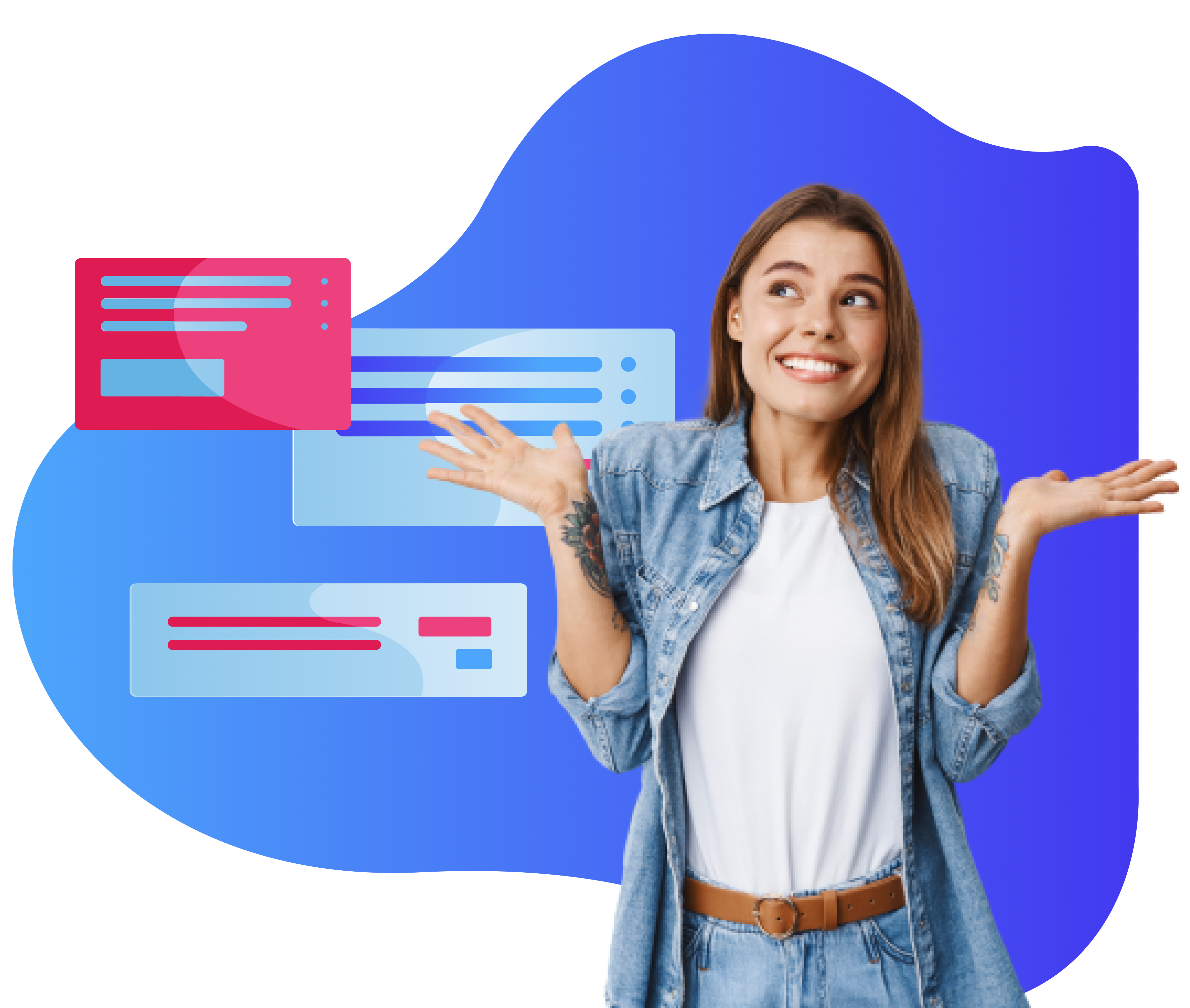 Over 20 Years Experience
We specialise in ensuring anyone operating as a contractor is making their most of their business. Choose QAccounting as your contractor accountant and benefit from years of experience, a wealth of knowledge and expertise, and access to state of the art software designed specifically to make the lives of contractors like you easier, and your businesses more effective.
Small Business Accounting for One Low Monthly Fee
Trusted
If you are a contractor in the UK chances are that you have heard of QAccounting, or our previous name, Qdos Accounting.
Compliant
We are well versed in contractor compliance and work with trusted IR35 specialists ensuring our clients understand their tax status.
Personalised
We offer a personal service to all UK contractors! There is no need to fill out complicated spreadsheets or navigate complicated software.
Recognised
We are renowned as specialists in the contracting industry and are recognised as industry leading contractor accountants.
Frequently Asked Questions
IR35 is the name given to the intermediaries' legislation, a piece of Government legislation aimed at making sure anyone operating as a contractor is paying the right amount of tax to HMRC. IR35 has been around for over twenty years and is a cause for concern for a lot of self-employed professionals and can be a common deterrent for people even becoming a contractor. We would like to make sure our customers aren't scared or IR35 but understand what it is and fully understand their own status. There is no reason why anyone who has the option to operate outside IR35 cannot do so compliantly and properly.
Contractor Accounting should not be an overly expensive commodity. We offer cheap accounting services to contractors, and the cost of our monthly packages can be calculated via our easy-to-use quote engine. We believe in offering high-quality solutions at a low monthly fee. After all, accountants like us exist to ensure that you're keeping your business costs low!
Yes! We used to trade under the name Qdos Accounting before we became QAccounting, so if you've heard about us under our previous trading name, we're still the same bunch we always were. Our reputation in the industry as contractor specialists has been well earned and we want to make sure that regardless of whether you know us as Qdos Accounting or QAccounting, we maintain our standards as an industry leading accountant.
Yes of course. If you'd like to join us but want to retain control of your bookkeeping via a bookkeeping provider such as Xero, then we will work around your requirements and cater to your own bookkeeping software. There is a lot more to accounting than just bookkeeping, so as long as you provide us with visibility of your ongoing transactions and expenses, we'll do the rest!
It doesn't get much simpler than this! Either call us right now on 01162437868 to speak with a trained business consultant, email us at enquiries@qaccounting.com or take the time to complete our simple online quote form. We hope to hear from you soon, and we look forward to working with you!
We're Here to Help
If you're a contractor who's just starting out, or a veteran in the profession - Get in touch today!