How important are contractor legal services?
What are contractor legal services, and why might you need them?
Despite a backdrop of economic uncertainty and tumultuous legislative reform, the UK's self-employed workforce has thrived in recent years. Almost 15% of the entire UK workforce now work for themselves – nearly the same number of people working in the public sector in its entirety – and those numbers are only growing. In fact, the number of self-employed people in the UK is the highest it's ever been, with 5million people now working independently. While the UK labour market is certainly leaning towards self-employment anyway, with the rise of working from home and workers changing jobs more frequently than any previous generation, there are some aspects of being your own boss that call for a little outside help.
Unlike a permanent employee, you're entirely responsible for your own income stream – from invoicing and chasing client payments to organising, submitting and paying your own taxes. This is where contractor legal services are an invaluable resource.
What are contractor legal services?
Contractor legal services cover a whole range of common contractor issues. From checking your contracts and handling disputes with agencies and end-clients to providing expert legal advice, having a third-party professional available to help you navigate the challenges of contracting offers peace of mind and could save you a considerable amount of money in the long-run.
Which products make up contractor legal services?
Contract reviews
Whether it's checking the legality of certain client clauses, unpicking legal jargon or simply making sure you're getting a fair deal, having your contract reviewed by a legal professional can help save you headaches further down the line.
Getting your contract reviewed from an IR35 perspective is also incredibly important for limited company contractors, particularly now that the off-payroll reform has been delayed. In the private sector, it's still your responsibility to set your own IR35 status until 2021 and making sure your determination is accurate is paramount for protection against an HMRC enquiry.
Contract drafting
Guidance when drafting a contract – be it a generic template for your services or a bespoke one for a particular client – can make a huge difference should the relationship with your client get rocky at any point. Protecting yourself from the word go is the best way of avoiding conflict.
Contract disputes
In the unfortunate event that a client or agency relationship does turn sour for whatever reason, contractor legal services will ensure that you have a professional on hand to guide you through the dispute.
Debt recovery and fee disputes
As a contractor, cash flow is vital – unpaid bills can cause serious issues. A debt recovery service is the most effective way to recover fees from unpaid invoices, as well as close any fee disputes as swiftly and efficiently as possible.
Restrictive covenants
Being aware of any and all restrictions imposed on you by way of your previous employer before going freelance is incredibly important to avoid any legal hassle after making the jump. A contractor legal adviser will let you know of the potential implications you might face as well as potentially negotiate with your old employer to help loosen any stipulations.
General legal advice
It's always useful to have general legal advice on call, particularly when running your own business. From advice on how to donate to charity through your limited company to copyright lawsuits, having guidance available for all aspects of self-employment could prove essential. In many cases, contractor insurances like professional indemnity, public and employers' liability and IR35 insurance can help cover the cost of these contractor legal services.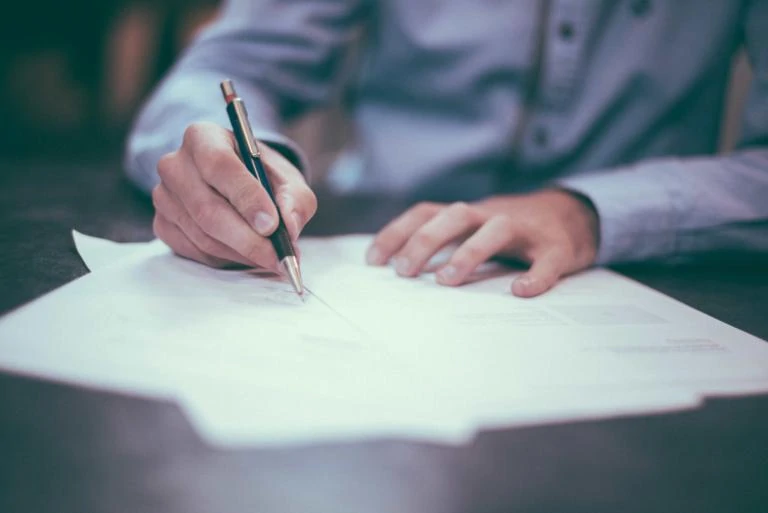 Whether you've only just made the leap into self-employment or you're a contracting veteran, access to contactor legal services – and, indeed, comprehensive insurances – shouldn't be underestimated in the rapidly changing world of work. With over 20 years' experience in supporting contractors, QAccounting is one of the UK's leading contractor accountants, offering a range of trusted accountancy solutions and contractor legal services. To learn more, please request a callback – one of our friendly contractor accountants will be in touch.
More Blogs
Cash flow management revolves around regulating the funds entering and leaving your business. This supervision allows you to maintain a healthy balance, ensuring your business can cover its operational costs and future investments. As a self-employed business owner, mastering cash flow management is critical for your venture's longevity and profitability.