Contracting has many advantages – you can choose when, where and how you work. It's why you become your own boss. However, independent working also presents a few challenges, one of which can be securing a contractor mortgage.
Without the supposed security of employment, traditional lenders such as high-street banks and building societies often see contractors as high-risk. This is partly because, as a contractor your take home pay can fluctuate throughout the year and often won't fit into the lender's standard model for assessing affordability.
But times are changing – the way we work is changing, and the independent workforce is growing in size, importance and influence, even in times of economic uncertainty.
So how do you get a mortgage as a freelancer or contractor? Well, here are some of the most common questions answered about contractor mortgages.
What is a contractor mortgage?
Contractor mortgages are typically for people who are either employed on a short or fixed-term contract, or are self-employed, usually working through their own limited company.
How long do I need to have been contracting for to secure a contractor mortgage?
You'll be glad to know that if you're self-employed, you don't need to produce three years of accounts to be considered for a contractor mortgage anymore. There are many lenders out there now, willing to offer mortgages to contractors based on figures from a shorter timeframe or confirmed, up-to-date contracts, if they show a reliable source of income.
The criteria will vary from lender to lender and as there is no one rule that fits for all here, it's often best to seek professional advice from a contractor mortgage specialist. They understand the market and will be best placed to offer guidance on lenders, whether it is high-street banks or specialist firms.
How are contractor mortgages assessed?
Some lenders consider salary and dividends as your income – others look at the profitability of your company over the past couple of years. There are also specialist brokers out there who assess your affordability to take out a mortgage based on your contractor rate rather than how much you pay yourself each month.
When assessing your eligibility, contractor mortgage brokers will also consider your past and existing contracts, paying close attention to your rates, consistency in work and term-lengths. It's therefore important that these are accurate and clear.
How much can I borrow?
Good question, but a tricky one to answer. The amount you can borrow is likely to be dependent on how much you earn annually or the recorded profit of your company. As a contractor, it's a given that your income fluctuates, but if you charge a consistent day rate this may be used as a base too.
So, your current day rate might be multiplied by the number of days worked each week. This is then multiplied by, say, 48 weeks to give a rough annual income figure. Be aware that different lenders will use a different number of weeks to calculate your income and will assume you have taken a number of days as holidays. Your estimated annual figure may then multiplied by five potentially to give you the maximum borrowing figure.
Remember, these are rough estimates and other factors could affect the amount you can borrow.
How much deposit do I need to put down?
As with most contractor mortgages, there's no specific amount. In some cases, as little as 5% may be sufficient. And of course, the amount you put down will impact your repayments and often, the interest rate you receive – typically a larger deposit will mean a lower interest rate.
What problems could contractors face when securing a mortgage?
Poor credit rating, gaps in your career or undisclosed credit are just some of the things that could cause you problems when trying to secure a contractor mortgage. And because there are plenty of factors to consider, it's best to approach a specialist contractor broker at least six months before you need the mortgage. They will be able to advise you on how best to present your finances depending on your circumstances.
What if I am buying a house with another person?
Both of your incomes are taken into account. If you're buying with another person, say your partner, and they are in full-time employment, mortgage providers may be more willing to lend. But bear in mind, you'll still need to show a consistent income.
Contractor mortgage checklist
Below is a quick checklist of some of the things you'll need to provide when applying for a contractor mortgage:
Personal information (bank statements, outstanding credit, direct debits, employment history)
Company information (turnover, profit, end of year accounts, copies of contracts if required)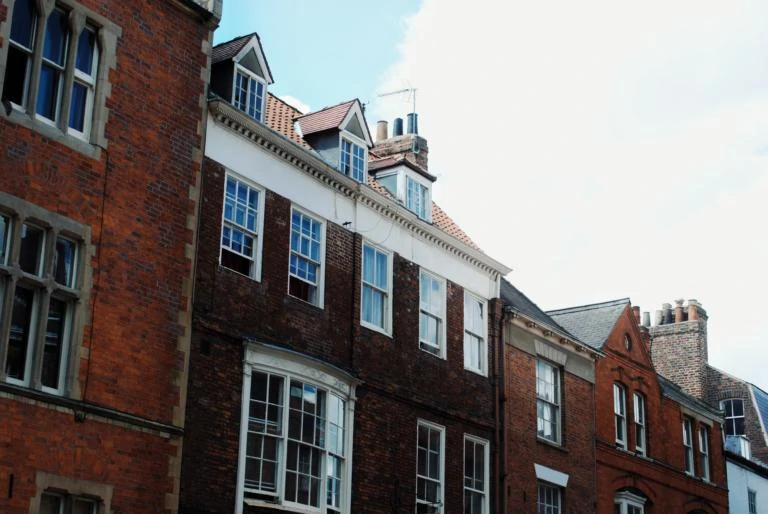 With over 20 years of experience in supporting contractors, QAccounting is one of the UK's leading contractor accountants, providing a range of services tailored to independent workers. To learn more about our contractor mortgage services, please request a callback – one of our friendly and knowledgeable specialists will be in touch.
More Blogs
Cash flow management revolves around regulating the funds entering and leaving your business. This supervision allows you to maintain a healthy balance, ensuring your business can cover its operational costs and future investments. As a self-employed business owner, mastering cash flow management is critical for your venture's longevity and profitability.