The events last month that impact freelancers and contractors
Faltering business confidence resulting from COVID-19 continued to dominate the headlines in April, with the impact of the virus far-reaching and, in some cases, devastating for freelancers and contractors. But Coronavirus aside, what else happened last month of relevance to UK contractors? In this round-up, we'll use our expert contractor accounting knowledge to review the developments that mattered most to the independent workforce.
House of Lords IR35 report is published
The long-awaited House of Lords report into IR35 was published in April, with the Lords providing a damning assessment of the legislation. In the report, 'Off-payroll working: treating people fairly', the Lords described IR35 as "riddled with problems, unfairnesses, and unintended consequences." At a glance, the report welcomed the recent deferral of IR35 reform in the private sector, urged the Government to address IR35's "inherent flaws", "completely rethink" the off-payroll working rules and review public sector reform, which was enforced in 2017.
IR35 reform missing from Finance Bill
The omission of IR35 reform from the Finance Bill, of which a second reading took place in April, fuelled rumours that the changes would be abolished altogether. However, the Financial Secretary to the Treasury, Jesse Norman, explained that reform will be rolled out in April 2021. He has been widely criticised for seemingly ignoring the Lords' advice, only announcing that a review of public sector changes will be carried out before the private sector implementation date of 6th April 2021.
Options explored for contractor COVID-19 help
Having been condemned by experts for all but ignoring contractors in the COVID-19 support, the Government has said it is exploring ways to help the millions of individuals who pay themselves draw a salary and dividends through their own limited company.
As things stand, contractors do not qualify for the Self-employment Income Support Scheme (SEISS), while the Coronavirus Job Retention Scheme (CJRS) – that offers 80% of an employee's salary up to £2,500 month – doesn't take into account dividends. This means contractors, most of whom pay themselves a low salary, aren't eligible for significant financial help.
However, the Small Business Minister, Paul Scully, said he was working on a "scheme" to address the issue – so contractors should watch this space.
Contractor hiring suffers worst month in a decade
Following the enforced lockdown and as a result of growing business uncertainty, contractor hiring saw its worst month in 11 years in March, with staffing body, REC, releasing this information in April. The association's CEO, Neil Carberry, said the labour market is "on pause" as data indicated that contractor and permanent placements fell at their sharpest rate since 2009 – a direct result of the COVID-19 pandemic.
As worrying as this is for the many contractors who have seen work dry up in recent weeks, Carberry made it clear that he was confident that "companies will be looking to hire as soon as the economy opens up again."
Global oil price nosedives
COVID-19 saw the price oil fell well into the minus territory in the United States for the first time on record, while the price of Brent crude oil dropped to under $20 a barrel in the UK – an 18-year low. As a result, specialists have warned that up to 30,000 UK jobs are at risk, with the Government being called on to intervene and help this important sector.
With reports that idle rigs in the North Sea are on the rise and given contractors are often the first to be laid off, the number of independent workers calling on the Government to include limited company contractors in the COVID-19 support package grows.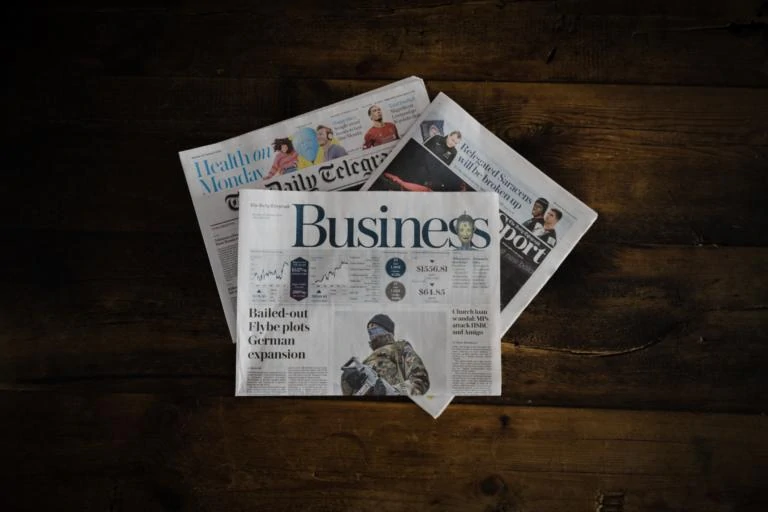 Trusted contractor accounting services
Needless to say, for many contractors, April was a month that will be remembered for the wrong reasons. However, this is likely to be the case for the vast majority of businesses in the UK, that are also facing up to the challenges created by COVID-19. That said, when the lockdown measures are lifted, and businesses reopen their doors, the demand for skilled and flexible contractors is likely to pick up once more.
With over 20 years' experience in supporting contractors, QAccounting is one of the UK's leading contractor accountants. To learn more about our contractor accounting packages, that start from just £95 per month + VAT, please request a callback – one of our friendly and knowledgeable contractor accountants will be in touch.
More Blogs
Cash flow management revolves around regulating the funds entering and leaving your business. This supervision allows you to maintain a healthy balance, ensuring your business can cover its operational costs and future investments. As a self-employed business owner, mastering cash flow management is critical for your venture's longevity and profitability.